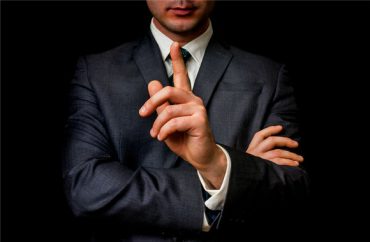 Richard Spencer has yet to set foot at UNC-Chapel Hill. He has yet to say anything that incites "imminent lawless action" on campus.
The public university has no obvious grounds to ban the alt-right leader from campus, under applicable Supreme Court precedent.
Yet that's what its chancellor did Wednesday afternoon, following the lead of public universities including Pennsylvania State.
Carol Folt told the community in an email that "serious concerns about campus safety" prompted her to reject a request from Spencer's National Policy Institute to rent space for a campus address:
I made this decision after consultation with UNC Police and local and state law enforcement agencies who have thoroughly assessed the risks such an event could bring to Carolina. Our basis for this decision is the safety and security of the campus community—we are not willing to risk anyone's safety in light of these known risks.
Folt lays out no reason that passes constitutional muster for banning Spencer, who has yet to even sign a contract for space on campus. He's not advocating lawless action now, let alone at some future date in which its threat would become "imminent."
She is putting North Carolina taxpayers at risk by inviting a slam-dunk First Amendment lawsuit, and her only excuse is:
I am deeply saddened and disturbed that the violent and virulent rhetoric being espoused by extremist groups has jeopardized the ability of campuses to promote robust dialogue and debate about important issues while ensuring public safety.
What she really means is she's succumbing to a hypothetical heckler's veto – a violent response to Spencer and his fans by left-wing militants such as the Antifa movement, denounced by left-wing speakers and groups including Peter Beinart of The Atlantic and the Southern Poverty Law Center.
My heartfelt gratitude to our donors/alum/staff for their generosity. Your incredible support changes & saves lives https://t.co/fQuH223g6g

— Carol Folt (@ChancellorFolt) August 25, 2017
In Orwellian fashion, Folt also encouraged the community to attend a Sept. 6 program on "The First Amendment and Free Speech at UNC," which will explain "what the First Amendment protects at a public university."
It's moderated by UNC's chief diversity officer and its featured speaker is the general counsel, who may soon find himself in court explaining how Folt's preemptive strike jibes with the Brandenburg test.
The Daily Tar Heel said it made a public records request Monday for Spencer's "unconfirmed" request to rent space for a campus address as part of his nationwide college tour, but has yet to receive the document.
UNC-Chapel Hill has a "green light" speech rating from the Foundation for Individual Rights in Education – for now. It received the honor two years ago after working with FIRE to fix its codes that unconstitutionally restrict speech.
The public university may be fearing a repeat of a 2009 incident – catalogued in FIRE's disinvitation database – in which student agitators shut down a student organization event with Tom Tancredo, the former Republican congressman and harsh critic of illegal immigration.
Read Folt's email and Daily report.
Like The College Fix on Facebook / Follow us on Twitter
IMAGE: NOBUHIRO ASADA/Shutterstock