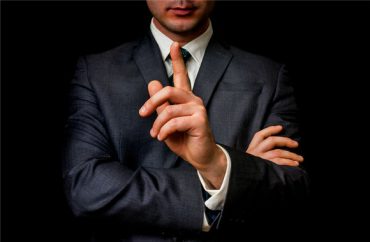 The Evergreen State College had previously banned criticisms of Black Lives Matter, saying somewhat innocuous posters critiquing the movement hung on campus "diminish the disparities experienced by people of color" and are a violation of the school's non-discrimination policy.
The 2016 determination was made by its Bias Incident Response Team roughly one year before the school was engulfed in controversy and chaos, a recently uncovered document shows.
A campus spokesman did not respond to repeated recent email and phone call requests for comment from The College Fix to weigh in on whether the team had made a mistake in its determination and if the school would continue to banish public criticisms of Black Lives Matter.
After the race-based chaos that engulfed the school last spring, however, officials have made statements in support of free speech on campus, even controversial sentiments.
As for the censorship in question, it occurred in the spring of 2016, according to a bias response team document detailing the incident and the outcome recently obtained by The College Fix.
According to the report, a college employee and a student reported a flyer that "depicted three photographs of African American men with three simplistic and seemingly sarcastic statements of what not to do in order to be shot by the police. Following these images is a clipart image of a white man stating, 'You don't say?'"
Additionally, other flyers were found "that depicted photographs of an African American man wearing a military/police uniform and an African American man holding a gun. The heading on the flyer reads, 'Tell me again whose life mattered?'"
The report adds that "captions under the images convey biased assumptions about the response and focus of the Black Lives Matter movement by questioning the degree to which the movement valued each person's respective life."
Upon finding the flyers, staff removed them from the buildings and began investigating to find the person that had put them up. The report states the bias response team determined they were in violation of the school's non-discrimination policy.
"Biased messages are unacceptable and we condemn the biased content on the flyers," the report stated. "We value and want to support all members of our community and the college does not condone such acts of intolerance and intimidation. Messages that are one-dimensional, presented as propaganda, and question the legitimacy of a social movement advocating for social justice for black people in the United States convey bias against people of color."
"These flyers display a fundamental misunderstanding of the issues at stake in our community conversations about race, racism, power and privilege," the report states.
"These flyers convey a message of opposition toward the Black Lives Matter movement and may also be in opposition to the content shared in the Coming Together Series last quarter in which the concept of white supremacy was addressed," it added. "Black lives matter is a movement drawing attention to racism and violence toward a community of people that has historically been oppressed, marginalized and discriminated against throughout U.S. history. Messages such as the one on these flyers diminish the disparities experienced by people of color."
MORE: Evergreen State cracks down on email forums that president denounced as 'toxic'
MORE: Evergreen State College settles claim with embattled professors for $500,000
IMAGE: Shutterstock
Like The College Fix on Facebook / Follow us on Twitter