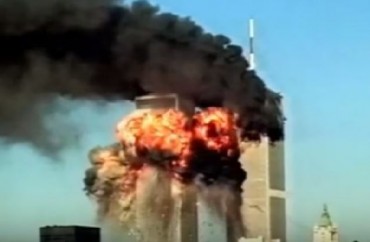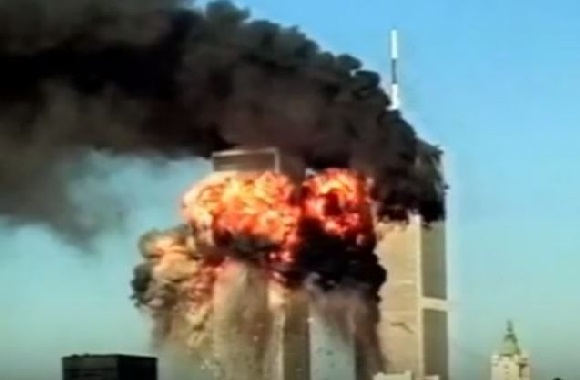 None of the assigned readings view attacks from perspective of Sept. 11 victims' families
An English class offered at UNC Chapel Hill this fall called "Literature of 9/11" explores the Sept. 11 terrorist attacks from the perspective of radical Islamists and those who view America as an imperialist nation.
The reading assignments for the class, which includes poems, memoirs and graphic novels, present terrorists in a sympathetic light and American political leaders as greedy, war hungry and corrupt, according to a review by The College Fix.
The readings mostly focus on justifying the actions of terrorists – painting them as fighting against an American regime, or mistaken idealists, or good people just trying to do what they deem right. None of the readings assigned in the freshman seminar present the Sept. 11 attacks from the perspective of those who died or from American families who lost loved ones.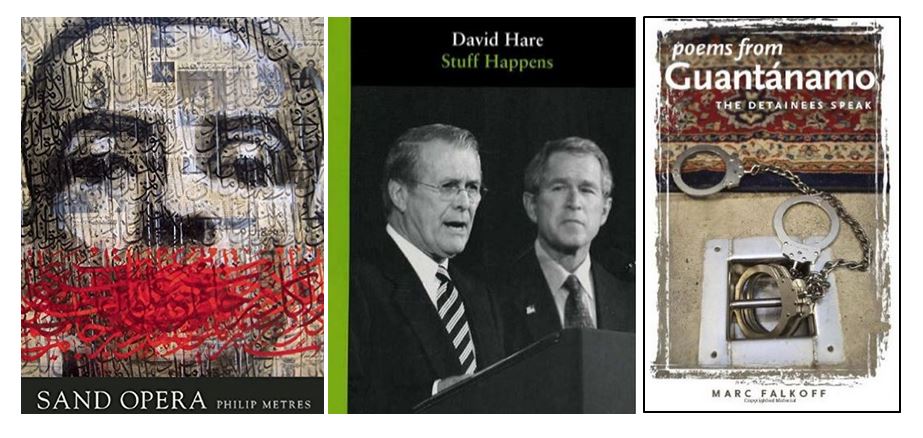 "ENGL 72: Literature of 9/11" is taught by Neel Ahuja, an associate professor of English, comparative literature, and geography at University of North Carolina, Chapel Hill.
"Neel grew up in Topeka, Kansas. He studied transnational cultural studies at the University of California, San Diego and gender studies at Northwestern University, where he was a student organizer and labor solidarity activist," according to his online faculty bio.
Ahuja did not respond to several emails from The College Fix seeking comment. Jim Gregory, UNC's director of media relations, said in a telephone interview that the university does not have an official stance on the class.
First-year seminars are often esoteric in nature, and typically hone in on narrow and unique topics. They are meant to introduce new students to college-level courses, and "offer an introduction to the intellectual life of the university and focus on how scholars pose problems, discover truths, resolve controversies, and evaluate knowledge," UNC's website states.
Other seminars this fall at UNC include designing robots with Legos, the relationship between humans and animals, race and ethnic relations in the U.S., and even animals in Japanese folklore.
As for "Literature of 9/11," its online description states it aims to "explore representations of the 9/11 attacks and their aftermath in literature and popular culture."
To that end, the class covers a wide variety of readings, according to a list detailed by the campus bookstore's website.
In the Shadow of No Towers by Speigelman

Poems from Guantanamo: Detainees Speak by Falkoff

Reluctant Fundamentalist by Hamid

Sand Opera by Metres

Sirens of Baghdad (Trans Cullen) by Khadra

Stuff Happens by Hare
In the Shadow of No Towers is a collection of 9/11 comics by celebrated graphic artist Art Speigelman, who witnessed the attacks from his home in lower Manhattan. None of his family died in the attack, but Speigelman told Democracy Now he felt anger at how the incident was turned into a patriotic rallying cry, and his Towers work is an extension of those emotions.
The horrors his family survived that morning "were only the beginning for Spiegelman, as his anguish was quickly displaced by fury at the U.S. government, which shamelessly co-opted the events for its own preconceived agenda," according to the book's Amazon description.
Poems from Guantanamo: Detainees Speak is a collection of poems penned by Guantanamo detainees; The Reluctant Fundamentalist is the fictional tale of a successful Pakistani in America who gradually comes to believe America is imperialistic and evil; Sand Opera is a collection of poems on torture, race and war; The Sirens of Baghdad is a thriller depicting a good man turning into a terrorist; and Stuff Happens – taking a line from Donald Rumsfeld – is an anti-war, anti-government, anti-military play that mixes fact with fiction in its dramatic interpretation of the decision to invade Iraq.
RELATED: Professor Describes al-Qaeda As Freedom Fighters
According to the course's online description, "following an introduction to the concept of terrorism and to the production of knowledge about political violence in the fields of law, politics, religious studies, and terrorism studies, we will explore a diverse array of themes related to the 9/11 attacks and the 'war on terror' as depicted in memoirs, poetry, novels, public art, graphic novels, film, and music: explanations of the causes and consequences of political violence; the role of religion in public culture and state institutions; national security discourse; mourning, trauma, and public memorials; depictions of the US military in Iraq, Pakistan, and Afghanistan; and the perspectives of detainees and minority communities on the attacks and their aftermath."
According to Ahuja's Blinkness rating page – which is similar to Rate My Professors but specific to Chapel Hill – he seems to be popular with his students, and received generally positive reviews. However, several students also warned not to disagree with Ahuja, especially in a graded assignment.
An online database of professor salaries maintained by the News & Observer states Ahuja's annual salary is $72,100.
Like The College Fix on Facebook / Follow us on Twitter
Editor's Note: The article has been corrected to clarify the student comments on Ahuja came from his UNC Chapel Hill "Blinkness" ratings page, not the national RateMyProfessors.com.