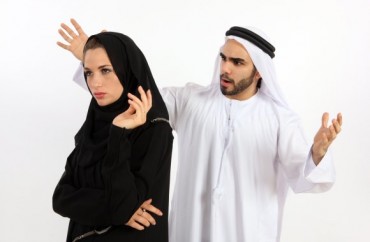 UPDATED
Youssif Zaghwani Omar, a former assistant professor at the University of Missouri, was arrested on suspicion of child abuse this past week for "allegedly grabbing a 14-year-old female relative by the hair and dragging her into a car after he noticed she wasn't wearing a hijab."
Omar was at a local high school when he saw the girl without the Muslim headscarf.
Officer Latisha Stroer told the Columbia Tribune in an email that Omar grabbed the girl 'very violently by the hair'.

He then allegedly slapped her across the face, and pulled her by the hair down and flight of stairs and into his car.

Omar's LinkedIn page lists him as being an assistant professor at the University of Missouri, Columbia and manager of Artifacts Journal at the University bookstore.

His Facebook page says he's married and originally from Benghazi, Libya. His LinkedIn profile says he was the head of the English department at the University of Benghazi Wahat Branch from 2003-2007.
The progressive academics at Missouri are probably worried about how to "properly" respond: "Will we appear sexist … or Islamophobic?"
This post has been updated to reflect that Omar is no longer teaching at Mizzou. The university clarified online that:
. @tinastullracing Mr. Omar is not a Mizzou professor. Former graduate student with assistantship that ended in July.

— Mizzou (@Mizzou) November 30, 2015
Like The College Fix on Facebook / Follow us on Twitter
IMAGE: Shutterstock