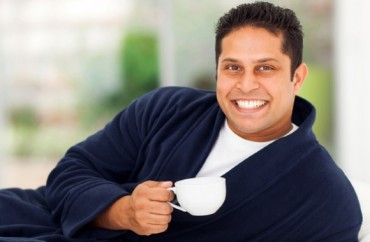 What is the first thing that comes to mind when you think of how a public university might spend taxpayer-funded National Science Foundation grants?
Purchasing embroidered Snuggies is probably not high on the list, yet that is how employees at the University of Washington decided to spend some of their not-so-hard-earned cash.
A recent audit of the public university uncovered it spent $8,821 on unallowable promotional items and gifts, including custom embroidered Snuggies, canvas bags and dining ware.
"UW personnel did not adequately review the expenditures charged to the NSF awards which resulted in unreasonable and unallowable costs," states the audit, administered by the National Science Foundation's Office of Inspector General.
The audit notes UW has agreed to transfer the costs of the Snuggies and other promotional items from the award. (From one taxpayer-funded coffer to another?)
Overall, of the whopping $296 million spent between April 2010 to March 2013 by University of Washington with federal foundation funds, the audit questioned just over $2 million in expenditures.
RELATED: Rabbits given Swedish massages at Ohio State in $387,000 taxpayer-funded study
The audit was first reported on by the Washington Free Beacon, which noted other questionable expenses discovered in the review included "nearly $2 million in grant funding exceeded the agency's limits on senior salary," although university officials dispute that, claiming the money was appropriately allocated.
Other dings from auditors included:
The inspector general also deemed $23,372 from National Science Foundation grant funds spent on a trip to Hawaii as "not allocable to two of three of the NSF awards to which it was charged." The university said the spending was necessary for research, while the inspector general said there was a "lack of adequate support for trip expenses" and that the researchers overcharged …

Many projects also used expiring grant funds to buy office supplies and equipment, the inspector general found. A total of $122,893 was spent on unnecessary and unreasonable purchases from 19 projects.

Eight projects spent $61,223 on equipment just as funding was set to expire. One project spent $3,800 on supplies on August 30, 2010, just one day before the award expired. Others spent thousands on MacBook Pro laptops and desktop computers, sometimes just days before the project's end.

The inspector general questioned the purchase of a $21,236 laser system that was purchased two months before the four-year project ended.

In response to the audit, the University of Washington said it would work with the National Science Foundation to "resolve each of the questioned costs."
The takeaway is this: the University of Washington appears to have used the National Science Foundation as a personal credit card. Unfortunately, taxpayers are stuck with the bill.
Read the Washington Free Beacon report.
RELATED: Here's a list of really stupid crap feds pay universities to waste taxpayer money on
Like The College Fix on Facebook / Follow us on Twitter
IMAGE: Shutterstock