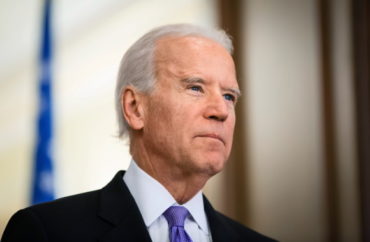 Boston University recently announced its largest tuition hike in 14 years, raising costs 4.25 percent.
It's not alone.
"Other colleges and universities around the country are imposing their own similar tuition increases, with none matching the rate of inflation. Harvard College is increasing tuition by 3 percent, Boston College by 3.9 percent, MIT by 3.8 percent, George Washington University by 3.9 percent, Duke University by 4 percent, and University of Virginia by 4.7 percent," BU Today reported.
The economy under President Joe Biden suffers from soaring inflation, remaining "close to a four-decade high in April, easing slightly to an 8.3% annual rate after hitting its highest rate in four decades in March," The Wall Street Journal reported.
Campus leaders hiking tuition rates are quick to point out their increases do not match the skyrocketing inflation rate.
"This increase does not keep pace with the current national rate of inflation and cannot fully offset the increased costs of University operations or fund salary increases that would fully mitigate the effects of inflation on the families of faculty and staff," BU President Robert Brown stated.
"I also am mindful that our students and their families are affected by our increases and by inflation. We are caught in an inflationary vise between the institutional pressures and the impact on our students and their families."
When Missouri State University hiked tuition last month by nearly 4 percent for the 2022-23 school year, its president cited inflation as the primary cause.
Similarly, Washington State University's Board of Regents approved a 2.4 percent tuition increase for undergrads this month, and as Inside Higher Ed reported, it's just one of many problems campus leaders face, including declining enrollment.
"Honestly, I think inflation is just compounding the challenges we're facing," Phil Weiler, vice president of marketing and communications at Washington State, told IHE.
The tuition increases do not even capture other high costs some students face — like higher gas prices for commuter students.
University Business reported that cost increases "have met with resistance from students across the country who have expressed worries about affordability as they see first-hand the rising prices on everyday items along with hikes in living expenses."
"It is one of the reasons why Purdue University and the University of Maine are keeping tuition costs level again for next year, too."
The Hill reported Sunday that Biden's job approval rating has hit another low in new survey: "[O]nly 33 percent of Americans approve of his handling of the economy, and only 23 percent approve of his handling of inflation and the cost of living, two issues that are likely to be among the most important at the ballot box in November."
MORE: Professor: Hate inflation? Take the bus, don't eat meat, cut back on pet care
IMAGE: Drop of Light / Shutterstock
Like The College Fix on Facebook / Follow us on Twitter