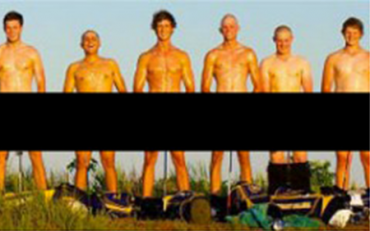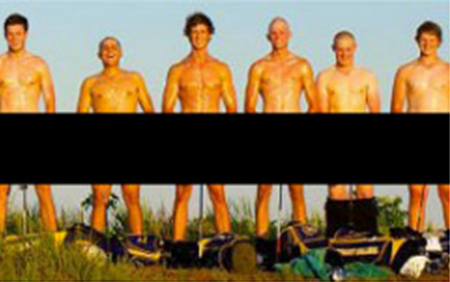 Thanks to social media, the spotlight shines even more brightly on college athletes. In response, many universities have hired outside companies to monitor their athletes' Twitter and Facebook usage. The goal is avoiding public relations disasters and embarrassments to the school's brand image. But some people wonder whether these efforts violate the First Amendment rights of student-athletes.
Some of the bigger companies that provide monitoring services are UDiligence, Fieldhouse Media and Varsity Monitor. They use different methods and marketing tactics, but all monitor student-athletes' social media use. Each has software that detects keywords deemed "troublesome" as UDiligence describes it. The software informs the athletes, the coaches, and administrators in the event of a breach.
The pioneer of the industry is UDiligence. UDiligence has been around for three years and requires the download of an app that allows access to students' social media accounts. It is aimed to protect athletic departments from damaging internet posts. The website features embarrassing images of student-athletes acting unruly as a scare tactic to warn of the dangers of unmonitored social media use.
According to founder and CEO Kevin Long, UDilligence has the universities' best interests in mind.
"UDiligence provides students and schools with a second chance to reconsider potentially problematic posts and take action if they feel it is not in their long-term best interests to be on the Internet, before there is any long-term damage to any reputations or digital legacies," he said.
Long maintains that such intervention does not infringe upon the rights of the students.
"UDiligence does nothing to prevent anyone from exercising their First Amendment rights and expressing themselves in any manner they choose," Long said. "There seems to sometimes be confusion between the right to express themselves with the privilege of being a student-athlete.  The latter is not protected by the Constitution."
In comparison, Fieldhouse Media is a more personal service; its focus is protecting the reputation of the student-athletes rather than protecting that of the universities. It utilizes software called FieldTrack, which only accesses and monitors public information.
"It's designed to help them think and be intentional about what they post online," said Fieldhouse Media Founder Kevin DeShazo. "We don't ask for passwords, don't make them install an app onto their social media accounts, and we never access password-protected content."
DeShazo stressed that educating students was a better route than admonishing them.
"Our goal is to help student-athletes make better decisions online, not make them afraid to use it," he said.
Neither company reveals which colleges and universities employ their services, nor does the personal brand-accentuating Varsity Monitor. Varsity Monitor declined to comment.
Social media concerns have reached every level of collegiate athletic competition, but not all levels view it the same way, said one Division III athletic director.
"Personally, I don't believe it is ethical to search and monitor student-athletes' social media at the (NCAA) Division III level," said Eureka College Athletic Director Paul Bryant. "If I were the AD of a Division 1 University then I would feel differently."
Some universities have looked at social media not as a nuisance that needs to be controlled, but as an opportunity. Take the University of Dayton.
"We have looked into different options of companies that have the abilities to monitor our social media platforms, but not to police the activity of our student-athletes," said Krystal Warren, assistant director of athletic communication at the University of Dayton. "The students go through media training to learn the appropriate ways to express themselves and also still represent the University of Dayton at the highest level."
With the popularity and importance of college sports, it's no surprise that an industry could develop to monitor student-athletes and their potential to damage the programs they represent. But balancing the interests of the universities with the rights of students will remain a paramount and elusive goal.
Fix Contributor Blake Baxter is a student at Eureka College.
Like The College Fix on Facebook.