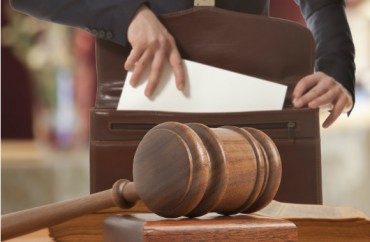 Law professor suggests students may need to sign hold harmless waivers as Republicans and Democrats appear divided on issue  
Higher education leaders across America are pushing Congress to pass legislation that would protect them from pandemic-related lawsuits as they work to reopen.
Earlier this month, college presidents asked for coronavirus-related legal indemnity in a teleconference with Vice President Mike Pence, Inside Higher Ed reports, adding the topic will again come up when university presidents testify before the U.S. Senate's health and education committee next week.
Meanwhile, dozens of education groups have called for the protections in a May 28 memo to Congress.
The letter notes that as colleges and universities assess how quickly they can reopen, they face "enormous uncertainty about COVID-19-related standards of care and corresponding fears of huge transactional costs associated with defending against COVID-19 spread lawsuits, even when they have done everything within their power to keep students, employees, and visitors safe."
"To blunt the chilling effect this will have on otherwise reasonable decision-making leading to our nation's campuses resuming operations in a safe and sensible manner, we ask that Congress quickly enact temporary COVID-19-related liability protections for higher education institutions and systems."
It seems Republicans and Democrats are divided on the issue.
Republican Senate Majority Leader Mitch McConnell has voiced support for liability protections in future coronavirus relief bills, but details have yet to be hashed out. Republican Sen. Lamar Alexander, chairman of the Senate's education committee, has also said he supports liability protections for colleges and universities.
But Senator Patty Murray, the top Democrat on the Senate education committee, told Inside Higher Ed that granting a "liability shield" would essentially say "it's okay if students or employees get sick."
The Committee to Unleash Prosperity, confounded by economist Stephen Moore, argued in its Friday newsletter that "Harvard and Yale should not get legal protections from abusive lawsuits related to COVID-19 unless small businesses and other local employers in places like Harrisburg, Pennsylvania and Youngstown, Ohio also are afforded the same freedom to run their operations without fear of curbside lawyers seeking to profit from the recent national crisis."
The topic is a legal minefield.
George Washington University law Professor John Banzhaf, in an email to The College Fix, said there are no one-size-fits-all solutions.
One idea might be for universities to insist that as a condition to returning to campus students sign a waiver similar to those used by ski resorts, outdoor adventure groups, and similar risky venues.
It means the student agrees to legally assume the risk of returning to school and pledges to hold administrators harmless, except in extreme cases of gross negligence, he said.
Banzhaf also noted campus leaders could allow students and professors at abnormally high risk of death or disability from COVID-19 to continue teaching and learning from home, adding exceptions might have to be made for activities such as laboratories or clinical programs.
Other safety measures, such as contact tracing apps, could also be required to help minimize risk, and students who flagrantly disregard social distancing guidelines could face some sort of discipline, he said
"Yes, students may not be happy with these requirements being imposed on them, but they would probably have no choice but to accept them — at least for the brief period until the pandemic is under control with a vaccine or otherwise — if the alternative is to have to return to their parent's home and take their lessons via Zoom on their computer screens," Banzhaf said.
MORE: 28 coronavirus-related lawsuits against universities, and counting
IMAGE: Shutterstock
Like The College Fix on Facebook / Follow us on Twitter