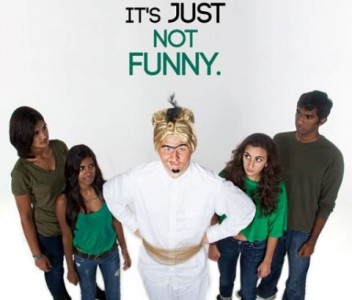 With Halloween a week away, several universities across the nation have set out to warn students not to wear Halloween costumes some people may deem offensive.
The University of Colorado Boulder's Dean of Students Christina Gonzales said in a memo to students this week that "sombreros … geishas, 'squaws,' … cowboys and Indians" all fall under the insensitive category.
"Unfortunately, stores often sell stereotypical and offensive costumes," Gonzales stated. "If you are planning to celebrate Halloween by dressing up in a costume, consider the impact your costume decision may have on others in the CU community."
"As a CU Buff, making the choice to dress up as someone from another culture, either with the intention of being humorous or without the intention of being disrespectful, can lead to inaccurate and hurtful portrayals of other peoples' cultures in the CU community."
At Ohio University, a student group's annual Halloween poster campaign called "We're a Culture, Not a Costume" informs students that some of their holiday get-ups are probably misguided and possibly racist.
Now in its third year, the campaign is organized by Students Teaching About Racism in Society, or STARS, which describes itself as "a group dedicated to the prevention of racism through education."
Its members took photos of what appears to be four white students dressed up as various caricatures for their poster campaign: one was in blackface; another donned a sombrero and poncho; a third looked like some sort of genie from India; and a fourth was dressed as a geisha.
The University of Minnesota also recently sent an email to students asking them not to wear costumes that "inappropriately perpetuate racial, cultural and gender stereotypes," that "we all benefit from acting with an understanding of the concepts of diversity, inclusion and respect."
CLICK HERE to Like The College Fix on Facebook / TWITTER: @CollegeFix
IMAGE: STARS poster campaign
Editor's Note: This article has been amended from its original version to correct that the STARS campaign is based at Ohio University, not Ohio State. Also, STARS representatives emailed The College Fix after publication to note: "Not all of the models dressed in costumes were white students. One was an international student from Chile, thus making him Latino." We apologize.