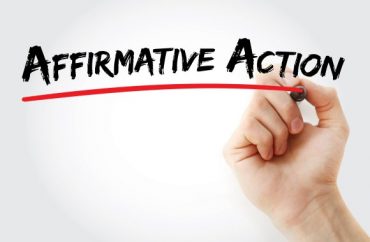 School also wants to boost minority rate
A public university's affirmative action placement goals aim to get a majority of women in some departments rather than an equal number of men and women. Multiple campus officials are refusing to comment on the proposal.
Central Washington University aims to have women make up 53 percent of faculty in the executive field, 61 percent of tenure track faculty, 66 percent of technical/paraprofessional staff and 55 percent of food services staff, according to a "Placement Goals" worksheet on the school's website.
According to that document, the university already employs a majority of women in numerous departments and fields, including student support, "General Office Support," and custodial services.
A "placement goal" is "a technical targeting term used exclusively by affirmative action planners who seek to apply good faith efforts to increase in the future the percentage employment of minorities and women in the workforce," the document states.
School officials refused to respond to multiple requests for comment on the plan. The College Fix reached out to the school's public relations department; President of Inclusivity and Diversity Delores Cleary; and Scott Wade, president of university advancement. None of them responded.
Leo Guevara, an assistant in the human resources office at the school, said he passed The Fix's query on to the university's Civil Rights Investigator as well as the Executive Director of Human Resources. Nobody from either office responded further; Guevara did not respond to a followup email.
The Fix asked why the school was aiming for majority-women in some departments rather than equal numbers of men and women; how the school developed its metric for determining the number of women available in each field; and how specifically the university is implementing its affirmative action goals.
The plan also includes increasing the number of minorities in most departments including the administrative department, coaches and skilled crafts.
The current policy is dated from June of last year. According to a report of the prior year's affirmative action efforts, many of the placement goals "were not met due to a limited number of openings and a lack of qualified applicants."
According to its Affirmative Action policy, the university "will seek to ensure affirmative action to provide equality of opportunity in all aspects of employment."
The school says that it will "use alternate recruitment sources when necessary to attract more qualified external applicants."
MORE: Activists at Yale rally in support of racially discriminatory affirmative action
MORE: Affirmative action policies punish minorities, too. I'm one of them.
IMAGE: dizain / Shutterstock.com
Like The College Fix on Facebook / Follow us on Twitter