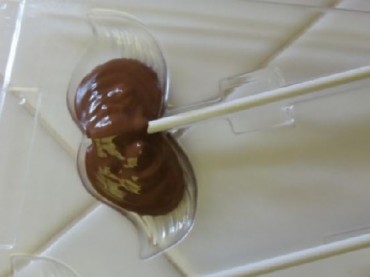 North Carolina State University's dining services officials have apologized for handing out "offensive" chocolate mustaches for dessert on Monday – Cinco de Mayo.
"We held a Cinco de Mayo event at Case Dining Hall, which featured a variety of Mexican dishes. We also gave away sombreros and chocolate 'mustaches' for dessert," University Dining officials state on their official Facebook page. "We quickly learned that these elements were offensive to many members of our campus community."
"While planned with good intentions, our event offended many people, and for that we sincerely apologize," the statement continues. "We learned a valuable lesson, and it's not a mistake we will make again."
Apparently some students posed for pictures with the items and posted them on social media, prompting the firestorm of outrage, The Technician campus newspaper reports.
Cristal Vivanco, president of Mi Familia at N.C. State, told the newspaper the handouts publicly "endorsed a stereotype."
"I think the event, more so than just being insensitive, was just plain ignorant," she told The Technician. "I'd think a university that holds itself to a higher educational standard wouldn't condone something like this."
Randy Lait, a spokesman for the dining hall, told the paper: "It wasn't our intent, but I think we crossed a line between celebrating a culture, and, with the sombreros and chocolate mustaches that we gave out, kind of making a cartoon characterization of a culture. We shouldn't have done that."
Apparently anger  over the incident even prompted the student body president to send out a campus-wide email reminding students about the university's stance on tolerance and diversity, The Technician reports. Not satisfied with the dining services apology, some students have also called on the university to host some sort of conversation on cultural sensitivity over the incident, the paper adds.
Jennifer Kabbany is associate editor of The College Fix. ( @JenniferKabbany )
Like The College Fix on Facebook / Follow us on Twitter
IMAGES via Flickr: Main, JustJenn – Inside, AVRY (Not NCSU photo)