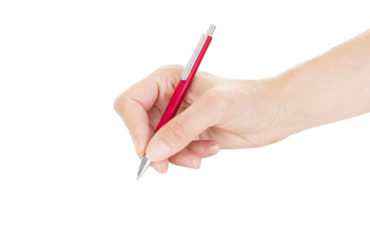 Concerns remain over the pledge itself, however 
The University of Southern Maine has asked students to sign a pro-Black Lives Matter "Antiracism Pledge." It had planned to release the list of signees, but reversed course after criticism.
"[W]e must never tire of saying Black Lives Matter," wrote university President Glenn Cummings in the aftermath of the death of Democratic Congressman John Lewis, who was active in the 1960s Civil Rights movement and later served in the U.S. House of Representatives.
In his statement, Cummings condemned a number of things which he claims are the effects of American racism. Among them: the high COVID-19 death rates of black people compared to white people, the lack of black people in positions of power, and the flying of Confederate flags.
Most notably, Cummings stated that the United States' "Intentionally constructed and deeply ingrained racist policies continue to deny Black, Indigenous and People of Color access to education, employment, housing, healthcare, justice and voting — and increase their chances of incarceration."
The College Fix asked both Cummings' office and the USM spokesman what specific policies the president believes are racist, but neither responded to requests for comment.
The Fix also asked whether students must conform to all the views which the Black Lives Matter movement holds in order to sign the petition. Namely, according to the movement's "What We Believe" page, its members "disrupt the Western-prescribed nuclear family structure." Its founders have also described themselves as "trained Marxists."
Before he assumed the university presidency in 2015, Cummings was active in both state and local levels of government.
He won a seat in the Maine House of Representatives in 2000 and served as speaker during the 2007-08 term. As Mainebiz reports, "He sponsored legislation that requires all Maine high school students to apply for college." After he served in the house, he joined President Barack Obama's Department of Education.
It appears the University of Southern Maine originally intended to make public the names of the signees, as Josh Blackman, constitutional law professor at the South Texas College of Law Houston, reported on August 7 in Reason.
"There very well may be retaliation against those who do not sign the pledge," he wrote.
Now, however, the statement clarifies, "No administrator will see the list of people who pledge to practice antiracist behaviors. The names of those who pledge to practice antiracist behaviors are being collected so that we may provide the USM community, at a future date, an aggregate-level report of the number of people who pledge."
Another critic of the pledge is Professor Brian Leiter of the University of Chicago Law School.
"You can't call on members of the community to sign an 'anti-racism pledge,' just like you can't call on them to sign a loyalty oath to American capitalism," he wrote on his blog. "[T]he President has issued a public call for signatures, his staff has duly signed, so who would want to risk being branded a 'racist' for failing to be counted?"
"But," Leiter wrote, "there are plenty of non-racist reasons not to sign: e.g., doubts about what will count as 'the conditions and structures' that allegedly support bigotry, doubts about who one is being asked to 'stand in solidarity' with and doubts about their conceptions of 'justice.'"
Leiter did not respond to The College Fix's request for comment.
According to the Foundation for Individual Rights in Education, or FIRE, Cummings' call does not infringe upon students' Constitutional rights.
"Asking students to voluntarily sign a pledge does not violate students' First Amendment rights, just as high school students' rights are not violated when they are asked to stand for the Pledge of Allegiance," Adam Steinbaugh told The College Fix. Steinbaugh is the director of FIRE's Defense Program.
According to Steinbaugh, if the university had required students to sign the pledge, there would be a case for a violation of rights.
FIRE spokesman Nico Perrino also weighed in. He said that administrators should be cautious in publicizing the names of signatories.
"If the university decided to publicly publish the names, and students and faculty members knew in advance that the names would be published, it wouldn't violate any of those students or faculty members' rights if they voluntarily signed the pledge," he told The Fix.
"However," Perrino said, "generally, we should be wary of college administrators urging students and faculty members to publicly sign onto any pledge or oath, especially one relating to hot-button cultural or political issues."
He shared concerns similar to those of Blackman and Leiter, that students who do not sign may fear a backlash.
Perrino also pointed The College Fix to a 2011 controversy at Harvard. The university asked incoming freshmen to sign a similar pledge which committed to turning Harvard into a "place where all can thrive and where the exercise of kindness holds a place on par with intellectual attainment," according to the Harvard Crimson.
President and CEO of FIRE Greg Lukianoff criticized the pledge at the time. He argued that scholars, such as those at Harvard, must be able to debate even their most deeply held beliefs.
"Even if by some weird and lucky coincidence we happened to be right about everything — every value we hold, every belief we cherish — we nevertheless tend not to understand why we hold those values until they are challenged," he wrote.
MORE: Antiracism mandates: 'huge source of potential illegal racial discrimination'
IMAGE: G. Wolters / Shutterstock
Like The College Fix on Facebook / Follow us on Twitter