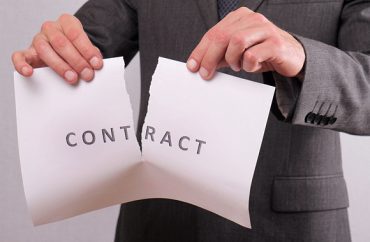 A 'gatekeeper' pretending he's a 'fact-finder'
Everyone at George Washington University has to follow its code of student conduct. Even the administration.
A federal judge sided with a student accused of sexual assault, ruling last week that the university was in breach of its own rules by refusing to hear his appeal of its finding against him.
The university protested the student's description of its code as a "contract," saying that it "did not intend to be bound by the Code and that there is no mutuality of obligation."
Judge Rosemary Collyer told the university that it needs to review its own code, which sets forth "clear procedures that impose requirements" on GWU in its handling of "non-academic discipline" appeals. She said the university has "expressed a clear intent to be bound" by the code.
Doe's lawyer Justin Dillon declined to comment on the ruling, telling The College Fix in an email that the case is still "pending" because of Doe's other claims against GWU. The university's media relations office did not respond to phone and email inquiries about the ruling and how it might affect GWU's future handling of appeals.
It's the second recent court ruling to find that a university ignored its own contract with a disciplined party.
Last month the Wisconsin Supreme Court ordered Marquette University to reinstate a tenured conservative professor it had functionally fired for publicly criticizing a socially liberal colleague by name.
Accuser wouldn't be able to 'stand, speak, remember anything' if she drank that much
GWU has struggled to defend itself in the lawsuit brought by "John Doe," whom it suspended for a year in January even though he had completed his coursework for his degree.
It has given the court false information at least twice. The university told Collyer that Doe "lied" based on its misreading of his accuser's Uber receipt, and it falsely described its own standard for evaluating Doe's appeal, which figured into Collyer's ruling.
"Jane Roe" had waited two years before accusing Doe, claiming she was "obviously too drunk to consent" that night, according to Collyer's summary.
After Doe sued the university, Roe voluntarily outed herself as Gillian Chandler. She then named him publicly as a rapist, hours before Doe obtained phone records showing that Chandler didn't call a friend during an Uber ride with Doe.
The friend had claimed the alleged phone conversation revealed that Roe was incapacitated, and thus unable to consent to the sex that shortly followed. She was the only witness that identified Chandler as incapacitated. (Doe was a virgin before his encounter with Chandler, and he does not drink for "religious reasons," Collyer wrote.)
MORE: GWU accidentally exposes Chandler's lie by misreading Uber receipt
Heart of this case was a seemingly damning phone call b/w accuser & friend showing accuser's incapacitation as she rode to the acc'd student's apartment. Phone records later would show the call never took place. pic.twitter.com/QHo170V8Je

— KC Johnson (@kcjohnson9) August 14, 2018
A panel of "two students and one low-level administrator," in Doe's words, had found him responsible for sexual assault. (GWU recently switched to a "single investigator" model for Title IX cases, where one individual both collects evidence and recommends a sanction.)
Collyer's ruling was limited to a single breach-of-contract claim by Doe, concerning the refused appeal of the panel ruling.
The code of conduct requires appeals to be based on "new" and "relevant" information "that was not previously presented at the hearing" and which "significantly alters the finding of fact."
The executive director of planning and outreach – in this case, Robert Snyder – "will" review an appeal "to determine its viability," according to the code.
Doe appealed the panel's finding based on new testimony that suggested Chandler was not incapacitated when she and Doe left a party together in the Uber ride.
A student who talked to Chandler at the party said she appeared to be "lucid" and not "blackout drunk" as she claimed.
Evaluating Chandler's allegations in light of her claimed alcohol consumption, a toxicology expert said she wouldn't have been able to "stand, speak, remember anything from the entire evening," much less return home by herself as she claimed.
Judge says George Washington U. violated contract with accused student through botched Title IX case by The College Fix on Scribd
University thinks 'viability' and 'validity' are the same
Collyer had earlier refused to order GWU to clear Doe's record and give him his degree, saying he hadn't suffered "irreparable harm," but the judge also found that Doe was "likely to succeed on the merits" of his appeal claim.
As the official in charge of considering Doe's appeal – the so-called "gatekeeper" – Snyder was supposed to evaluate the viability of Doe's appeal. But Snyder told the court that his role was examining the "validity" of the appeal and judging whether it had "merit" under the code – essentially deciding "whether his appeal would succeed."
It was on this basis that Snyder denied Doe's appeal, saying that the new testimony from the student witness and toxicology expert "were not previously unavailable" and could have been "obtained prior to the hearing."
Snyder not only invented a "limitation" that had not been added to the code at the time of Doe's appeal, Collyer said: The official ignored the fact that Chandler didn't "quantify" before the hearing how much she allegedly drank.
Thus, the toxicology report by Harry Milman was "new" and could have caused an appellate panel to question the "potential exaggerations" in Chandler's testimony, the judge said.
MORE: GWU blocks Doe's appeal after Chandler caught inventing evidence
When Snyder concluded that the new statement by the student witness was "not significant enough" to outweigh evidence given by Chandler and her witnesses, Collyer said, he "failed to appreciate the separate roles of a fact-finder (a hearing or appellate panel in the GW system) and a gatekeeper" – the latter his prescribed role:
It thus compounds the error of ignoring the possible impact of the new toxicology report on Ms. Roe's credibility or the credibility of her other witnesses who supported her testimony.
GWU had falsely argued that Doe tried to "change the rules midstream" by saying Snyder (left) was obligated to review his appeal under a "viability" standard.
When it "recognized its error at oral argument" – that the code explicitly requires a "viability" test – GWU tried to define viability "to mean validity," as Snyder had earlier told the court.
But the two words are not synonyms, Collyer said: Viability means "a reasonable chance of succeeding" and validity means "logically correct." The university can't ignore the section of its code that governs appeals, which would impermissibly render it "surplusage," Collyer said:
Ignoring Article 34 would also deprive students of a promised level of intermediate review, legitimately designed to weed out those appeals with no new evidence and no reasonable chance of changing the result, but allowing others to proceed to a second panel of review.
Title IX official 'appears to have long misinterpreted his function'
Arguing against Doe's claims that it violated contractual obligations, GWU had claimed that its "unilateral right to modify the Code without notice to, or the consent of, students" means that the code was not binding on GWU.
The District of Columbia Court of Appeals, however, has already ruled that "the contract between a university and its students can include disciplinary codes and other communications from a university to its students," Collyer said, citing a ruling against Howard University. Simply because GWU can change the code at will "does not mean no bargain exists." (Both GWU and Howard are based in Washington, D.C.)
Under this case law, Doe is correct that the GWU code's section on appeals "did not give [Snyder] the authority to decide the merits of Mr. Doe's appeal or to decide whether his appeal would succeed," Collyer said.
Because Snyder "appears to have long misinterpreted his function as described in" the appeals section of the code – failing to judge appeals by their "viability" – the official will not get to evaluate Doe's appeal again, the judge said.
Instead, the university must submit Doe's appeal to an appellate panel "without reference" to Snyder's opinion, Collyer said. This panel must also be given the report by toxicology expert Milman, the student witness's testimony and telephone records including those Doe obtained that contradicted Chandler's claims.
The judge gave GWU 28 days from the date of the Aug. 14 order to conclude Doe's appeal.
Judge also concludes that @GWtweets appeals officer–who claimed he had been handling appeals in this manner for *six years*–misapplied his own university's disciplinary code. pic.twitter.com/ULncILefzo

— KC Johnson (@kcjohnson9) August 14, 2018
MORE: Title IX official can be personally liable for helping accuser lie
MORE: GWU promises to keep using low evidence standard for rape
IMAGES: Albina Glisic/Shutterstock, George Washington University
Like The College Fix on Facebook / Follow us on Twitter