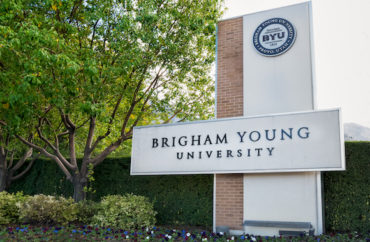 Presumption of innocence, access to 'support person'
Brigham Young University has updated its honor code to extend more rights to accused students, offering them basic protections if they are called before the school's honor committee.
The changes come "in response to recent protests from students and alumni," NBC News reports. Protesters in recent months had been "expressing concerns that the Honor Code Office, a non-ecclesiastical authority, had taken on an inappropriate role in the students' education and religious lives."
In an announcement on the university's website, the director of the school's Honor Code Office said that the university has "learned we need to better educate the campus community about what a correct process looks like."
Among the updates to the honor code, according to the school:
Statement of Good Faith
Students will be presumed to NOT be in violation of an Honor Code policy unless they either accept responsibility or the investigation process makes such a determination.

Support Person
Students have the option to choose someone such as a friend, faculty or staff member to accompany them in meetings with the Honor Code Office. In response to feedback from students, the Honor Code Office website now details the process of bringing such a support person.

Appeals Process
While a path to appeal an HCO action has long been in place, Utt said that awareness of the process was low. Students have a right to appeal their decision if they feel it was not reasonably supported by facts, the action was too harsh, the HCO was biased, or new information is available that may change the findings.
Earlier in the spring, the director had informed students of "several improvements already implemented by the Honor Code Office," including "being told at the start of the first meeting the nature of the reported violation and the name of the person making the report, except in situations where it is a matter of safety."
Read NBC's report here, and Brigham Young's announcement here.
MORE: BYU expelled student falsely accused of harassment, lawsuit says
IMAGE: Ken Wolter / Shutterstock.com
Like The College Fix on Facebook / Follow us on Twitter