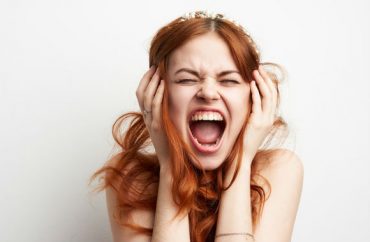 'As we saw in Charlottesville'
Steve Bannon's ideology is economic nationalism, but don't tell University of Chicago faculty who denounced the business school's invitation to the former Breitbart News executive chairman.
More than 40 professors (including a few postdoctoral scholars) signed an open letter accusing the administration of endangering the black communities around the South Side private university by letting Bannon come to campus for a planned debate.
They told President Robert Zimmer and Provost Daniel Diermeier that they are "committed to critical and rigorous intellectual exchange" – just not when President Trump's former chief strategist has been invited to debate globalization and immigration:
Bannon traffics in hate speech, promoting white supremacist ideologies meant to demean and dehumanize those most marginalized, often people of color. His presence on campus sends a chilling message not only to students, staff and faculty at the University, but also to the young people who attend the University of Chicago Charter School and Laboratory School and to the primarily black neighbors who surround the university.
Showing contempt for the university's hard-won reputation for freedom of thought, they said Bannon "question[s] the intellect and full humanity of people of color" and his very presence undermines "their worthiness as citizens an people."
They say "hate speech" (undefined) interferes with their intellectual pursuits, accusing Bannon of espousing views that "represent neither reasonable speech [undefined] nor evidence-based and rigorous intellectual inquiry."
Bizarrely, they imply the deeply Catholic Bannon espouses "anti-Catholicism," one of many noxious views they attribute to the former Hollywood producer:
The defense of freedom of expression cannot be taken to mean that white supremacy, anti-semitism, misogyny, homophobia, anti-Catholicism, and islamophobia must be afforded the rights and opportunity to be aired on a university campus.
They demanded the administration overrule Booth School Prof. Luigi Zingales and disinvite Bannon, saying he doesn't deserve "the platform and opportunity to air his hate speech" (economic nationalism?) at UChicago and that "his presence" on a single day will harm efforts to build a "diverse and inclusive intellectual community."
The student government's executives also showed they are out of step with the university's core values, releasing a statement that America-splained to an immigrant academic:
In our opinion, Professor Luigi Zingales has grossly misstepped in inviting Steve Bannon to campus. Professor Zingales has the right to invite Bannon to speak, but he should have known better. … Academia does not exist in a vacuum, and Professor Zingales should understand that what happens on our campus has outsized ramifications in the volatile national political environment.
President Calvin Cottrell, Vice President for Administration Sabine Nau and VP for Student Affairs Chase Harrison echoed the faculty's complaints and went a step further, warning that Bannon could unleash another car attack on protesters:
As we saw in Charlottesville, speakers like Richard Spencer or Steve Bannon attract dangerous and violent supporters. Our campus has already had several prior incidents with such individuals intimidating students. The threat posed by Bannon is real and immediate.
And unsurprisingly, they said the student government will fund protests "to send a strong and clear message to Bannon and the entire country."
Zingales told the community this morning he invited Bannon because elite enclaves need to hear Bannon's views firsthand to understand "the backlash against globalization and immigration" across the globe:
At the University of Chicago, we have some of the best economic minds of the planet. It is our civic duty to engage them in finding the causes of this backlash and in trying to address them. Whether you agree with him or not (and I personally do not), Mr. Bannon has come to interpret and represent this backlash in America. For this reason, I invited Mr. Bannon to a debate on these issues with our faculty. I firmly believe that the current problems in America cannot be solved by demonizing who think differently, but by addressing the causes of their dissatisfaction. Hate cannot be defeated by hate, but only by reason.
Zingales is on the record calling then-candidate Donald Trump a "crony capitalist" in the vein of former Italian Prime Minister Silvio Berlusconi.
According to The Chicago Maroon, an event hasn't been scheduled yet but Bannon has accepted the invitation from Zingales. The professor further told the paper that Bannon "seems to have understood something about America that I'm curious to learn more about."
UChicago says it has no grounds to disinvite Bannon or anyone else a member of the community invites to speak on campus.
In an unsigned statement today, the administration stood behind its values of academic freedom and freedom to disagree:
We recognize that there will be debate and disagreement over this event; as part of our commitment to free expression, the University supports the ability of protesters and invited speakers to express a wide range of views.
About 100 people came to a student-organized demonstration outside the Booth School this morning, according to the Maroon.
The event was organized by student groups including the campus socialists and anti-prison activists, who released a statement last night that said the administration "cares more about 'freedom of expression' than the lives and well-being of students, faculty, staff, and Hyde Park residents."
They chanted slogans such as "Disinvite!" and "No hate, no fear, Nazi thugs aren't welcome here." According to the Chicago Tribune, protesters also accused the university of gentrifying the heavily black South Side and demanded "cultural centers on campus" and higher staff wages.
Read the faculty statement, student government statement and administration statement, and follow The Maroon for updates.
IMAGE: ViChizh/Shutterstock
Like The College Fix on Facebook / Follow us on Twitter