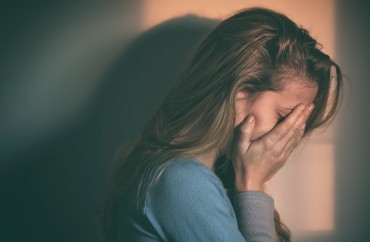 The University of Cincinnati will hold a workshop later this semester that addresses the topics of "white tears" and "white fragility."
The event is part of a series of talks slated for the spring semester, The Daily Caller reports:
The workshop, entitled "White Fragility, White Tears, and White Allies: Learning to manage emotion in difficult conversations about race and racism," is one of 21 "inclusive excellence workshops" sponsored by the university throughout the year. The one-and-a-half hour workshop will take place April 3rd and will be lead by Ainsley Lambert, a PhD student who teaches in the university's sociology department.
The Daily Caller adds that, according to an academic journal article, white fragility is defined as "a state in which even a minimum amount of racial stress becomes intolerable, triggering a range of defensive moves."
The definition elaborates that such moves include "anger, fear, and guilt, and behaviors such as argumentation, silence, and leaving the stress-inducing situation. These behaviors, in turn, function to reinstate white racial equilibrium."
The conservative website was unable to track down the meaning of white tears, writing the definition "is not readily available."
Lambert, who is scheduled to lead the workshop, currently has an academic paper under review on "Racial Microaggressions and the Reconstruction of Racial Hierarchies," according to her university webpage.
Her biography states she is "committed to applying her research expertise to create a more diverse and inclusive campus climate at the University of Cincinnati in which all students, staff, and faculty are able to thrive."
Lambert is one of many presenters for the "inclusive excellence workshops," which touch on a number of topics and are being put on by the university's Office of Equity and Inclusion:
Other workshops held throughout the semester at the university address topics including: "Microaggressions and Unconscious Bias in the Classroom and Beyond," "Starting Your Own Village: Engaging with Diverse Student Groups" and "Building a Diverse Network: Strategies for Building a More Diverse Network."
MORE: White students undergo 'deconstructing whiteness' program at Northwestern
Like The College Fix on Facebook / Follow us on Twitter
IMAGE: Shutterstock