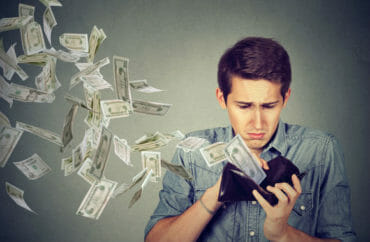 UPDATED
Crowdfund to 'show public agencies they can't make requesters go away'
Under scrutiny from lawmakers of both parties and academic groups, universities have been closing their Chinese government-run centers at a brisk pace.
The University of Kansas has not publicly moved to shutter its Confucius Institute, however, and a KU student wanted to know if administrators had discussed the possibility. He filed a public records request a month ago.
The taxpayer-funded university gave him an answer Thursday: $506.50.
Conner Mitchell set up a crowdfunding page to raise the money demanded by KU to hand over emails from top administrators that include the phrase "Confucius Institute." He describes himself as a freelance journalist who has previously written for The Kansas City Star, Palm Beach Post and KU's hometown newspaper, the Lawrence Journal-World.
"I simply don't have the funds to pay for a request like this, even though I think the results could be of great public interest," Mitchell wrote, explaining that his interest was piqued by the University of Michigan's planned closure of its Confucius Institute.
KU's institute "has caused controversy in the past," he continued: "So I'm asking for your help, not only to pay for this request, but to show public agencies they can't make requesters go away simply by charging a high amount for records about public business."
Public-records expert Frank LoMonte, director of the Brechner Center for Freedom of Information at the University of Florida, denounced the university for requiring payment for records that should be free in the first place.
The public attention given to Mitchell's cause, including from University of Tennessee blogger Instapundit, helped push his campaign over the edge after this post was published.
MORE: Trump signs bill blocking money for ChiCom propaganda in colleges
It's disgraceful that the University of Kansas, with a $700 million annual budget, is making a college journalist panhandle for nickels to pay for records that, by all rights, the university should be making public free of charge. https://t.co/yNXRvPSwTK

— Frank LoMonte (@FrankLoMonte) January 18, 2019
The Journal-World reported nearly a year ago that the institute's website says its "teaching faculty and visiting scholars" come from Central China Normal University, its partner for the institute, even though KU said "the Chinese government has no role in hiring or supervising that staff."
Confucius Institutes have been widely accused of promoting Chinese Communist Party propaganda. Academic groups on both the left and the right have called for much stricter university control of the institutes' activities, if not their total shutdown.
A new defense authorization law that heavily restricts the flow of federal money to the institutes has threatened their survival. One has already shuttered – at the University of Florida – though it was already teetering from low student interest.
Visit Mitchell's GoFundMe page.
UPDATE: Mitchell crossed his campaign threshold after this post was published. It has been amended accordingly.
MORE: Public university shuts down ChiCom propaganda institute
IMAGE: pathdoc/Shutterstock
Like The College Fix on Facebook / Follow us on Twitter