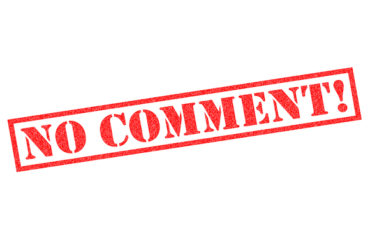 Student government wants transgender devices passed out free of charge
Multiple medical officials at the University of Pennsylvania are refusing to comment about a proposal to have the university provide "chest binders" to transgender students for free via the school's student health insurance, a provision activists hope to have in place by the fall of next school year.
Chest binders allow females who wear them to constrict their breasts in order to appear to have male bodies. The Penn Undergraduate Assembly last month announced a drive to push the school's student health insurance provider, Aetna Student Health, to provide the binders to students who request them, shooting for fall 2020 to have the new rule implemented.
Binding's growing popularity is a relatively recent phenomenon, likely spurred in large part by the growth of transgender advocacy along with the recent uptick in young women identifying as transgender. Research on the effects of chest binding is still relatively sparse but indicates that it can have numerous negative effects. .
Medical officials at Penn completely silent
Doctors and medical school officials at the University of Pennsylvania were all apparently unwilling to comment on the health insurance proposal advanced by the student government last month.
Despite multiple requests for comments from the school's LGBT Health Program and numerous Perelman School of Medicine practitioners and professors, none responded.
What appeared to be a stock response from Perelman read: "We have forwarded your inquiry to LGBT Health. That office or the Penn Medicine Web Team will contact you as more information becomes available."
The Fix had inquired about the possible long-term health effects of binding on female bodies, and whether or not binding is a practice of which doctors generally approve.
Binding poses significant health risks, according to early research
The Daily Pennsylvanian reported last month that Erin Cross, the director of Penn's LGBT Center, described binders as a "medical necessity" for those who want them. There are indications, however, that binders—which forcibly constrict healthy organs for extended periods of time—may pose moderate to serious health risks for those who wear them.
The Gender Confirmation Center, an LGBT clinic in San Francisco, states that "strong pressure around the chest and back can cause changes to normal spine alignment, which may result in chronic pain." It also notes that "constricting the breast tissue can also cause permanent damage to the breasts, which will alter their final shape." The clinic also cites "sores, rashes or other skin irritation" as risks associated with the practice.
In 2016, the "Binding Health Project," an initiative whose staff consisted of public health and medical students from Johns Hopkins and Boston University, released the results of a thorough survey to analyze the medical experiences of 1,800 adults who practice binding.
97 percent of respondents said they experienced at least one negative symptom out of nearly 30. Back pain, overheating, chest pain and shortness of breath were the most common symptoms, with scarring and possible rib fractures being reported as well.
"Binding frequency, or average days per week spent binding, was the factor most consistently associated with risk for self-reported negative health outcomes in adjusted analyses," the researchers discovered, while noting that "over half of participants bind daily and do not regularly take off days."
MORE: Penn student government calls for free 'chest binders' for female students
MORE: Catholic college gives out free 'chest binders' to female students who think they're men
IMAGE: chrisdorney / Shutterstock.com
Like The College Fix on Facebook / Follow us on Twitter