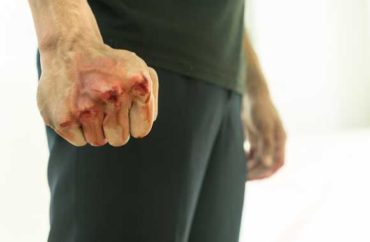 An administrator couldn't be bothered with a student's violent emails and suicidal prose
A creative writing professor at a prestigious college noted a paradox: as her university increased "antiracist" and "safe" modifications of the syllabus and restrictions on faculty, students seemed increasingly unhappy — and their fiction became more explicit and violent.
"Anyone who isn't living in off-grid isolation is aware of the tireless efforts by hyperconscious campus administrations to create classrooms where everyone feels safe and as few people as possible will be made 'uncomfortable,' let alone unhappy," novelist Mary Gaitskill wrote in an essay published March 8 in The Chronicle of Higher Education. 
She taught at "one of the officially happiest colleges in America" during two the spring semesters of 2014 and 2015 an again in 2019, Gaitskill wrote.
When she returned in 2019, "she noticed that students were no longer so easygoing: They were positively touchy."
"A higher percentage per class needed mental-health disability dispensations, and a couple of students had to take time off due to breakdowns," she continued. "During the semester a student published an essay in the school paper titled 'Being Unhappy at One of the Happiest Colleges in the U.S.' The writer identified his experience of racism as the source of his discontent, but toward the end of his piece he broadened his focus to note that the happiness itself could create mental-health stress."
The Student Life, the campus paper at Claremont McKenna College, published "Being unhappy at one of the 'happiest colleges' in the U.S." in 2019.
In 2021-22, when Gaitskill returned again to campus, she noticed the unhappiness had only deepened. An administrator told her that mental health problems were "through the roof." Almost half of Gaitskill's class revealed that they had spent time in a mental institution.
What's more, her writing students' preferred subject was violence — not speech-as-violence, but actual physical harm. In one semester, four out of her eight students wrote vividly about suicide.
"I had never experienced anything like it at this college — or any college — before," Gaitskill wrote. Another creative writing teacher in the department told her that his own students' stories were replete with brutality: a stabbing, a poisoning, animal abuse.
One student, whom she called Luke, asked her whether he could write a story "about someone who rapes, murders, and jerks off on the body of a little girl — in the first person." Gaitskill said no.
"Luke" wrote instead about a double suicide rendered in "dreamish, hellish" pictures in which everything but the suicidal narrator seemed unreal.
Luke also sent her emails describing punching himself in the face and speculated on what it means when young men rape older women. He disappeared for a few days, during which she learned that he had spent time in a hospital, and wrote a fresh first-person murder narrative after returning to class.
Gaitskill dutifully alerted the mental health bureaucracy, who said Luke's behavior wasn't enough to act on. When Gaitskill offered to send an email describing his behavior, an administrator told her that she'd rather she not send it.
"If I see it, I'll have to do something," the bureaucrat told her.
"Where the hell is the safe space around here?" Gaitskill asked herself, after hanging up with the administrator. "I want a safe space!"
Gaitskill speculated that the rise in antiracism, safe space training and other woke programming may be students "fixating on problems they can control and maybe solve (the pronouncement of offending words, gender madness, 'shitty' men, 'problematic' assigned-reading material)."
At any rate, it seems clear from her experience and case study that the campus safety and diversity mandates and the bureaucratic army serving them have done little to remedy student unhappiness.
Even more, the tolerance for her students' violent prose makes a mockery of self-righteous demands for "safety" from speakers and ideas.
"Some people feel like the harm is so great that we might need to reconsider those [free speech] policies," Stanford Law DEI Dean Tirien Steinbach said of the students who berated a federal judge Thursday with taunts and sneers, The College Fix reported.
A world in which a judge's law lecture is dangerous but a student's violent speculations are nothing to act on, where an army of bureaucrats exists to support student mental health yet statistics show that problem on campus has become progressively worse, is one so upside-down it rivals Lewis Carroll's "Alice's Adventures in Wonderland" for its absurdity.
Yet this is the new normal at America's colleges and universities.
MORE: Universities must change course 'while time remains,' North Korean defector warns America
IMAGE: christinarosepix/Shutterstock
Like The College Fix on Facebook / Follow us on Twitter