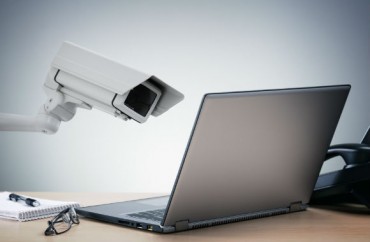 Many student newspapers have to deal with administrations that try to shape their coverage through persuasion or veiled threats.
Butler University's Collegian is facing a novel situation: The administration just set up shop in the newsroom.
The Indianapolis Business Journal reports:
Loni McKown, who was entering her sixth year as the adviser for the Butler Collegian, said she received a letter dated Sept. 4 informing her that she was no longer the Collegian adviser.

"It is not unusual in the least bit for university administration to not like the student news media," McKown said, describing the university's relationship with the Collegian as "hostile." "I believe I have been removed from the position because I do my job well."

Marc Allan, a spokesman for Butler, confirmed Wednesday that he was selected to be McKown's successor, and he will continue his job in the university's public relations department.
McKown suspects Butler removed her on the pretext that she accidentally forwarded an email to the student newsroom with confidential information, as part of her routine of informing student journalists of possible coverage areas. (She immediately apologized.)
The spokesman is himself a former journalist and journalism instructor, and already serves as the Collegian's public editor.
This is just the latest run-in between the award-winning Collegian and its administration. As The College Fix reported, as the public editor last year, Allan appeared to force the editor-in-chief to step down after an ethical faux pas.
Allan promises he's not going to tell the student journalists "what to report" and he won't have prior review, but Frank LoMonte of the Student Press Law Center foresees clashes:
"It's just going to create a conflict sooner or later when it's the duty of the newspaper to publish something unflattering," LoMonte said. …

LoMonte said it will be intimidating for student journalists to have someone from the university's public relations department looking over their shoulders.

"Students are very protective of their publication," LoMonte said. "And they've just seen their excellent adviser pushed out of her job."
RELATED: Student newspaper's overseers accused of 'campaign of intimidation' in lawsuit
Like The College Fix on Facebook / Follow us on Twitter
IMAGE: Shutterstock