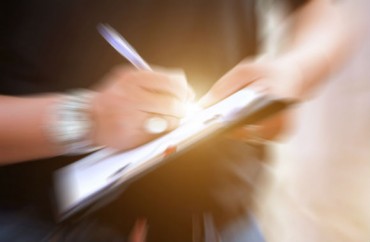 'Help us identify incidents that have an adverse impact on the inclusive learning environment' 
If students get their feelings hurt at Grand Valley State University, officials want to know about it.
The Michigan-based public university encourages students to report when they feel "belittled, disrespected or isolated" to the school's bias response team, which promises to review the matter, according to its website.
"Grand Valley State University strives to create an inclusive and equitable campus community where people are treated with dignity and respect. If anyone in the Grand Valley community feels belittled, disrespected, or isolated based on their identity, there is a mechanism to report the incident," the university's website states.
"The university is committed to safeguarding individual's constitutional rights to free speech and assembly and we are also committed to addressing incidents of bias that may negatively affect individuals and/or communities at the university," it adds.
Campus officials did not respond to several requests seeking comment from The College Fix.
The official title of the group that catalogs and responds to bias incidents is called the "Team Against Bias."
Several years ago, The College Fix reported on two professors who voiced conservative viewpoints at Grand Valley State who were subsequently reported to the school's bias response team by students in their class during the fall 2015 semester.
In one case, a professor stated they believed there are only two genders and did not want to use pronouns such as Ze and Zir. In the second case, a professor said he believed children deserved to be raised by a mother and father, a statement that — after it was reported to campus administrators — prompted the department chair to have a "conversation with the faculty member about the incident," a campus spokesperson told The College Fix at the time.
"If the allegations of such a report appear to be violative of the University's harassment or discrimination policies, it will be referred to the Inclusion and Equity Division to be reviewed and possibly investigated," campus official Sara Pokorski had said. "Most bias incident reports do not result in such a referral or investigation. The bias incident reporting system is not disciplinary but a mechanism for someone to report that they felt mistreated and, consequently, University offices work to address the needs of the affected individual."
On its website, university leaders encourage students to "speak up against bias." Some tactics it advises includes to interrupt biased behavior, use body language to show disapproval, encourage dialogue, or report the incident.
Under a heading titled "Context for Free Speech," campus officials state that ideas that offend are allowed under the First Amendment. "While these acts do not necessarily rise to the level of a violation of the student code, university policy or the law, they may contribute to creating an unsafe, negative or unwelcome environment," the website adds.
"Grand Valley has developed the bias incident reporting process to help us identify incidents that have an adverse impact on the inclusive learning environment on campus and to provide avenues for providing individual support, educational dialogue and constructive responses to address bias incidents," the website adds.
For the winter 2018 semester, there were 31 reported bias incidents, mostly dealing with issues of race, gender and sexual orientation, according to the university's website.
MORE: Complaints filed with UMich Bias Response Team often target professors
IMAGE: Nipon / Shutterstock
Like The College Fix on Facebook / Follow us on Twitter