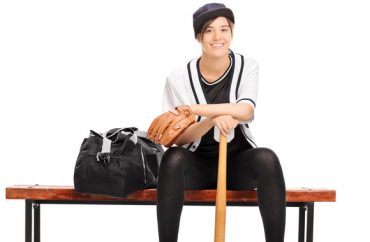 Alleges university took action because of a pending investigation
A federal lawsuit alleges that California Lutheran University officials slandered its softball players and coaches for a skit performed by a few team members.
Attorneys representing players and coaches first filed the lawsuit this summer, and it appears to still be pending. Neither attorneys Michael Saltz nor Elana Levine responded to two emails sent in the past two weeks seeking comment and an update on the suit.
Their clients "held a teambonding lip-sync event with makeup and costumes" in January 2020. "Five members of the team wore facial hair makeup to disguise themselves as males," the lawsuit said. "Three of these young women wore hats, and two wore Caucasian male wigs (i.e., Napoleon Dynamite costume wigs)."
The lawsuit alleges that university officials criticized the players because an accrediting agency was investigating the school over past claims of racism.
Despite the clearly non-racial nature of the event, the lawsuit says, the university accused the players of racism and referred to the costumes as "blackface." Coach De Ann Young, who is black, oversaw the event.
That did not stop then-President Chris Kimball and Vice-President Melissa Maxwell-Doherty from making the accusations to local and national press, according to the suit. "Blackface and the N-word evoke white supremacy, anti-blackness and remind us that a violent, racist past is still with us today," Kimball wrote in an email on February 2020, according to the Ventura County Star.
University accused of allowing for public shaming
University officials "allowed the Softball Team and their Coaches to be publicly shamed and harassed, placed in fear for their safety, and to otherwise suffer lifelong injury to their mental health and reputations" the attorneys said in their filing.
"At one point, one of the leaders of the Softball Team expressly informed Defendants in writing that the young women on the Softball Team were in desperate need of help by mental health professionals as a result of the events put in motion by Defendants," the lawsuit alleged.
The Lutheran university's media relations team has not responded to multiple emails in the past month from The College Fix that sought comment on the accusations.
"Given the depth and breadth of inaccuracies in the complaint, we look forward to defending ourselves — and correcting the record — in a court of law," spokesperson Karin Grennan told the Ventura County Star.
The attorneys are seeking punitive damages for thirteen different legal violations. The charges include breach of contract, slander, libel and emotional distress.
The lawsuit also says the softball team has been treated differently than the men's baseball team.
The lawsuit said the university must be "held accountable for their gender inequality, for the damage they have unnecessarily caused to be inflicted on the 24 members of the Softball Team (19 of which did not take part in the performance at issue), and for the hostile work environment and constructive firing it inflicted upon the Softball Team's coaching staff."
MORE: Iowa State settles with advisor who wore blackface 12 years prior
IMAGE: Ljupco Smokovski/Shutterstock.com
Like The College Fix on Facebook / Follow us on Twitter