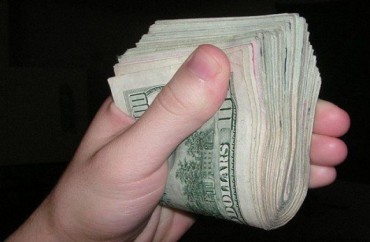 Iowa State University has agreed to a settlement package with a former student government advisor whose 11-year-old blackface photo caused a campus uproar last year.
According to the Iowa State Daily, Alex Krumm will receive $47,000 in severance funds following the Iowa Board of Regents' greenlighting of the deal.
The revelation of Krumm's 2008 photo was one of several factors that caused ISU activists to take to the streets in protest last October.
While a student at Wartburg University, Krumm had used black makeup — among several other colors — during a mime performance. "The Wartburg Mime" the Daily notes, had "depict[ed] stories from the Bible, many centering around Jesus and his life."
The photo of Krumm in the (black) makeup was discovered on his Instagram page. Krumm's subsequent removal of the pic did little to assuage campus activists, who demanded his ouster.
The Fix had asked the Daily in early November how Krumm's photo was found, but never received a response.
With Krumm's severance money, ISU offers no "admission of liability or wrongdoing."
The agreement states Krumm has voluntarily resigned from his position, which was effective March 1, 2020, and will not seek or accept employment with the university anytime in the future, according to the document. Krumm and the university agreed he would stay on paid administrative leave until the time of his resignation, which the settlement stated was March 1, 2020.

In addition to the separation payment, Krumm will receive his current salary, all applicable university benefits and any unused vacation time.

Iowa State will provide Krumm outplacement assistance, a service that provides former employees assistance in finding new jobs, up to a year from the day he resigned, March 1, 2021, or if Krumm is reemployed. In the case Krumm is reemployed, he is to notify Iowa State within 10 days.

Krumm and Iowa State agreed to a non-disparagement clause, meaning neither will take any action that will negatively impact the other.
If you're thinking of asking Krumm for more details about the matter, think again: Both he and ISU agreed to answer that "they mutually agreed […] it was in their best interest" for Krumm to leave ISU and to "enter into this agreement."
MORE: Hateful chalkings, blackface at ISU spur student activists to 'demand change'
Like The College Fix on Facebook / Follow us on Twitter