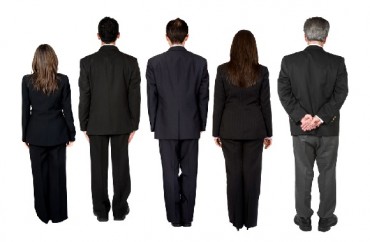 At UC Santa Cruz, officials investigate students' hurt feelings, name-calling
For years, students at the University of California Santa Cruz have used the school's bias reporting system to alert campus leaders that their feelings have been hurt or they have been called mean names by peers – complaints then probed by administrators.
Last week campus officials announced they will expand the program to make it even more comprehensive and proactive, with a seven-member administrative Bias Response Team deemed to be "the first responder to bias-related incidents."
The team consists of the dean of students, director of counseling, campus chief of police, vice provost for academic affairs, associate vice chancellor of educational services, associate vice chancellor of safety services, and the campus diversity officer for students and staff.
"We encourage students to report hate crimes directly to police, while filing bias incidents with our Report Hate website," Scott Hernandez-Jason, a spokesman for the university, told The College Fix via email.
As for the breakdown of responsibilities, "UCSC's Hate/Bias Response Team reviews all hate/bias incident reports and the appropriate member(s) will contact the reporter/victim," the bias response team's webpage states.
What will they be investigating?
The university keeps comprehensive data on all bias reports it receives. In 2014, the most recent year detailed data is available, some of the complaints included:
a student upset because a peer said "You're a guy. Dress like a guy."
a student upset because someone texted that she was a "shady c*nt with a loose vagina."
a student upset because people "talk badly behind my back and text … mean things about me."
a student upset because people clapped instead of snapped at a student govt. meeting
a white student upset because her black peer used the n-word
a student upset because her roommates made fun of her weight and Asian ethnicity
a student upset because someone scratched "Fuck you trannys" into a table in the study center
RELATED: College posts contact info of 5 officials standing by to tell students if their costume's offensive
Other, more legitimate complaints centered on things such as a "difficult" staff person, an aggressive professor, anti-Semitic graffiti, and campus police overstepping their legal authority.
Such complaints were filed through UC Santa Cruz's Report Hate system, a web-based bias reporting system that connects complainants to administration officials who in turn provide an array of programming and support channels for "victims" of bias incidents.
A campus official acknowledged that some of the job amounts to soothing hurt feelings.
"Sometimes when students report incidents … they just want to be heard and to notify the campus that such incidents are taking place in our community. In those cases, reports will be taken just as they always have. In cases where broader engagement is needed, more people will be brought in to respond directly to the confidential report," a press release announcing the expanded program states.
The College Fix contacted UCSC media relations to gain some context to the importance the program holds on the campus and whether it is effective or not.
Hernandez-Jason, the spokesman for the university, stated in an email to The College Fix that "the strategy is to take a proactive and comprehensive approach to hate and bias incidents — both responding to specific incidents, while also looking for larger trends that may need to be addressed."
RELATED: Bias Response Team investigates newspaper for giving 'less coverage' to transgender people
Like The College Fix on Facebook / Follow us on Twitter
IMAGE: Shutterstock