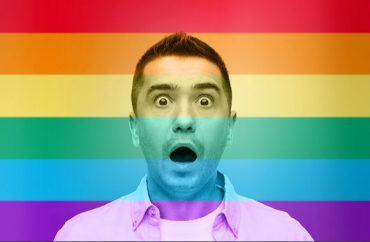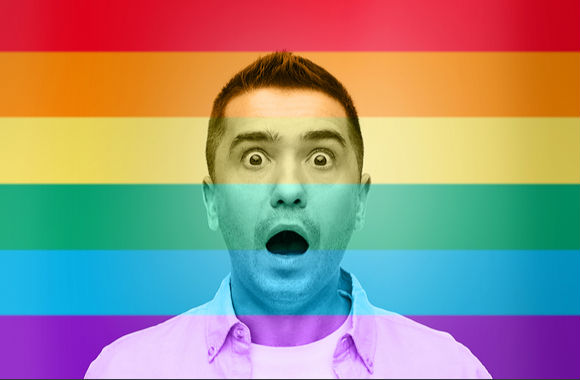 They must avoid 'sexual activity outside of marriage between a man and a woman'
The University of Iowa pulled a "bait and switch" on a Christian student club by asking it to clarify its beliefs and then revoking its club status when it replied honestly, according to the club's lawyers.
Business Leaders in Christ, created by Tippie College of Business students, is suing the university in federal court for violating its First Amendment rights.
A former club member claimed he was denied a leadership position owing to his sexual orientation, but the club argued that it rejected his application because he rejected important parts of its Christian beliefs and would not support those beliefs as a club leader.
The university told The College Fix the club's action violates its policy on "human rights" as well as the Iowa Civil Rights Act.
"When a voluntary student organization chooses to become a registered student organization, it must adhere to the mission of the university, the UI's policies and procedures, and all local, state, and federal laws," Anne Bassett, media relations director, wrote in an email.
UI's Human Rights Policy says the university expects there to be no "differences in the treatment of persons" based on their sexual orientation in "extracurricular life and activities." State law bans discrimination against students in extracurricular programs based on their sexual orientation.
Would university force feminist group to accept men's rights activist as leader?
Formed in 2014 with a goal of strengthening one another's faith and using their faith in the business world, the student club still holds weekly meetings, small group discussions and Bible study.
To serve in club leadership, applicants are required to affirm and live out Business Leaders in Christ's religious beliefs, which include "avoiding any sexual activity outside of marriage between a man and a woman."
In April 2016, then-President Hannah Thompson met with the unnamed student, who wanted to apply for a vice president position whose duties include leading prayer and Bible study, according to the suit.
The student disclosed to Thompson he was gay and he questioned how his orientation related to his Christian faith. Thompson told him she would need to discuss his candidacy with the executive board, but said he could still participate in the club.
Before she brought his question to the board, Thompson asked the student if he would follow BLC's religious beliefs on "sexual moral conduct," and he said "he did not and that he intended to pursue same-sex relationships," according to the suit.
Because the unnamed student did not agree with the club's view on the "Bible's guiding authority and its teaching on sexual conduct, and did not seem willing to confess and repent of" his "sinful conduct," the board decided he was not eligible for a leadership position.
MORE: LGBTQ students demand Christian college celebrate 'panromantic' identity
Business Leaders in Christ has been removed as a recognized campus organization following findings of discrimination in the group. https://t.co/Z9s7suJFoG

— The Daily Iowan (@TheDailyIowan) December 13, 2017
"No organization can exist if it doesn't embrace its mission," Eric Baxter, lead counsel for the club's lawyers at the Becket Fund for Religious Liberty, told The Fix in a phone interview.
"We wouldn't ask the feminist group on campus to select a men's right[s] activist as its leader, or ask the pro-choice group who isn't pro-life [to select a pro-life student] as their leader," he said.
The student who sought the vice president position filed a complaint Feb. 20 with the university, saying BLC rejected him "due to my being openly gay," according to the lawsuit, which does not specify the type of complaint and who received it.
Who's next, the women's volleyball team?
UI's guidelines for student organizations let them assemble with students who share their beliefs, participate in club activities and join clubs as members based on those shared beliefs:
It is the policy of the University that all registered student organizations be able to exercise free choice of members on the basis of their merits as individuals without restriction in accordance with the University Policy on Human Rights. The University acknowledges the interests of students to organize and associate with like-minded students, therefore any individual who subscribes to the goals and beliefs of a student organization may participate in and become a member of the organization.
Religious student organizations are allowed to require applicants to affirm their statement of faith as a condition of membership, without violating the Human Rights Policy, according to the lawsuit.
MORE: Students host safe space in response to pro-traditional marriage talk
Baxter said the policy clearly isn't enforced against sex-specific student organizations such as the men's football team and women's volleyball team, despite the policy's prohibition of "differences in the treatment of persons because of" their sex. The policy does not appear to exempt any extracurricular program.
"Telling a religious group how it should believe and what kind of leaders it picks is a gross violation of the First Amendment," Baxter said.
Christian student club sues University of Iowa for derecognizing it over 'sexual moral conduct' rules by The College Fix on Scribd
Dean 'did not deny' the club would lose benefits of recognition
Constance Shriver Cervantes, a compliance coordinator in the Equal Opportunity and Diversity Office, started an investigation in response to the unnamed student's complaint.
She concluded June 30 that the student was denied the position because "he was gay and might pursue a relationship as a gay person," according to the lawsuit.
The university told the club Sept. 1 it would close the investigation if the club clarified its religious beliefs in its constitution, and six days later BLC submitted a revised constitution.
William Nelson, executive director of the Iowa Memorial Union, rejected the revised constitution Oct. 19 because it was not in compliance with the Human Rights Policy.
He gave the club two weeks to revise its statement of faith and develop related questions that did not involve the applicant's sexual orientation or gender identity, or else the club would lose its university recognition, according to the lawsuit.
MORE: No documented complaints for most Christian colleges on LGBT 'shame list'
"It was a total bait and switch. They told our clients to clarify their beliefs [so that] they would be able to stay on campus," Baxter told The Fix. "When our clients did that they were totally shocked and surprised a university would penalize them for their beliefs."
The club appealed Nelson's decision to Lyn Redington, the dean of students at the university, saying it was not supported by facts and should be annulled, according to the lawsuit.
"It is particular[ly] absurd that they are saying BLC is violating the Human Rights Policy when everybody is welcome to be a member of the club and [it] only screen[s] leaders for religion," Baxter said.
Redington agreed with Nelson's decision and revoked BLC's club status. The dean "did not deny" that the club "would be denied access to the benefits that are afforded to recognized student groups," such as school funding, on-campus recruitment fairs or use of facilities, according to the suit. Redington simply said the club could continue to "exist on campus."
Baxter believes this case is an example of blatant religious discrimination because the university is telling BLC it needs to change its religious beliefs and its criteria for leaders if it wants to remain registered on campus.
MORE: Christian clubs drop Christian requirement to get back into Cal State
IMAGE: Syda Productions/Shutterstock
Like The College Fix on Facebook / Follow us on Twitter