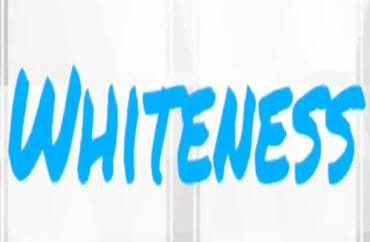 'Vaporizes ideas behind white identity'
A lecturer at Canada's University of Regina recently visited an "important" art exhibit in that city which she says "vaporizes ideas behind white identity."
Sandee Moore, a "sessional" lecturer on art at U of R, wrote about her experience at "Conceptions of White" in Galleries West magazine.
Curator John Hampton, "the first Indigenous director of a major public gallery in Canada" said the exhibit is based on an earlier project he had started while curator-in-residence at the University of Toronto's Art Museum.
That project, Hampton said, "got [him] interested in [his] own relationship to whiteness."
Moore (pictured) writes that "the construction of white as a neutral default" in Hampton's and co-Curator Lillian O'Brien Davis's exhibit "is revealed as an insubstantial phantasm that is not so much dismantled as vaporized."
Featured projects include the "Aryan Recognition Toolkit" by Toronto's Jennifer Chan which "points to the inherent biases in facial recognition, its use to criminalize certain people, and so-called scientific racism of the 18th and 19th centuries."
In a "canny inversion" on phrenology, Chan's work offers viewers a chance to compare their own faces to those of various Nazi SS officers.
MORE: Historian: Museums need to 'reconsider' European art exhibits because white supremacy
Fred Wilson's "Love and Loss in the Milky Way" features "porcelain replicated in milk glass and statues reduced to tchotchkes are arranged in a tabletop vista" which are supposed to represent how whiteness is associated with the beginnings of capitalism and modernization.
[A] plaster cast of the bronze Apollo Belvedere and a plastic replica of American neoclassical sculptor Hiram Powers' Greek Slave – undercut the role of art history and museums as arbiters of worth. By dismissing authenticity and originality, the curators devalue historical associations created by institutions that equate white with value. The narratives of wilful misinterpretation and misrepresentation that unfold in the extended labels for these works are particularly juicy reading.

The three-panel label for Powers' 1843 sculpture narrates a salacious fascination with harems and the invention of the Caucasian race as synonymous with white. Purportedly addressing the Greek War of Independence, Powers' slave is notably white, crafted to appeal to buyers on both sides of the American abolitionist movement. Although Powers created six full-size iterations of Greek Slave, the MacKenzie exhibition includes a 3D-printed replica.
The original (plaster) model and marble sculptures, Moore says, "were too delicate to transport to Regina" thus providing an "ironic echo" of white fragility.
Moore's friend who joined her on the museum tour said "After all […] who has thought less about whiteness than white people?"
"Conceptions of White" continues through November 13.
MORE: Wellesley College museum to 'de-install' works by immigrants as protest against Trump
IMAGES: YouTube screencap; Linkedin.com
Like The College Fix on Facebook / Follow us on Twitter