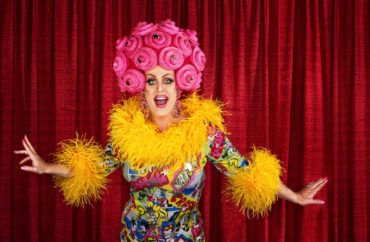 UPDATED
One drag queen refuses to discuss his participation in event
Two universities in Florida are hosting "Drag Queen Story Hours" as part of their initiative to promote gender inclusion.
The University of Tampa, a private school, is planning to celebrate Banned Books Week by hosting a Drag Queen Story Hour at its campus library. According to the school's website, the drag queen performers will read "from a few of the many challenged and censored children's books that deal with alternate political and religious viewpoints, LGBTQIA+ issues, and other messages that may address difficult themes such as racism, violence and otherness."
Drag queens Samaya Sinsation and Kenya Black are listed as the readers for the event.
Sinsation spoke with The College Fix via Facebook Messenger about the story hours, stating: "We became interested in doing Drag Queen Story Hours in St. Pete because we thought it would have a beautiful home in the Bay Area, whose inclusivity and creativeness I felt would make the parents open and excited for an event like Drag Queen Story Hour."
"Children and parents could learn a lot in this safe environment and with it almost being 2020 and LGBT children's suicide rates spiking, it is absolutely imperative that we all give ourselves space to educate ourselves on these issues within the LGBTQIA community and these people (Us) within them whom otherwise may continue to fade into the background," Sinsation said.
Sinsation told The Fix after nearly a year of performing in the story hours that "it's something that a lot of parents are coming around to and they want to be a part of the change and the movement." The events, the performer said, have recently grown to be "packed."
Sinsation's favorite books to read at the events are Dr. Seuss books and "any book that is fun and has nice visuals to discuss with the children."
"I believe children should be exposed to any book regarding people who may be different than them, or possibly the same as them. Also, who's to say that ALL children will grow up to be cisgender and heterosexual? That is obviously not the case or we wouldn't have an LGBT community to begin with."
The performer said it's "important to normalize all LGBT folks within this world so that the children don't grow up completely blindsided to the fact that there are different people in this world."
Campus spokesman Eric Cardenas told The Fix that the university "feels it is important to defend free and open access to books because everyone benefits from encountering a diversity of perspectives. This is especially true given the fact that censors have often targeted books that reflect the experiences of marginalized groups."
Public university hosts story hour
The University of North Florida is also set to host a Drag Queen Story Hour. It will be held on Oct. 8 and put on by the school's LGBT Resource Center. At the event, drag queen BeBe Deluxe will "read titles from their personal book collection."
A faculty-led discussion is set to be held following the event where participants will discuss "how literature influences identity and promotes diversity through a social and academic lens."
The College Fix reached out to Bebe DeLuxe to ask how long he has been performing, what stories he will read and how well-attended the events are. DeLuxe responded: "I do not consent to my name being attached to your article. Please make no mention of me in it. Thank you."
Campus spokeswoman Joanna Norris told The Fix that "the event [welcomes] UNF students, faculty and their families."
Asked in a followup if children would be permitted to attend the event, Norris replied: "The Drag Queen Story Hour event is an event aimed at students, faculty and staff. However, the material covered is appropriate for all ages and welcomes anyone that supports inclusion, creativity, and diversity."
Norris told The Fix that various other events hosted by the resource center include the "Rainbow Welcome" event, a "Button Making Party," a "Coming Out Day" photobooth and a "Lavender Graduation" ceremony.
Other events set by the LGBT Resource Center for this semester include a "Pride Slide Pool" Party, "Queers and Cake," and an AIDS Memorial Quilt event.
CORRECTION: This article originally miscategorized the University of Tampa, which is private. The article has been amended to reflect this.
Following publication of this article, Samaya Sinsation contacted The Fix to clarify: "I am [assigned female at birth] so my pronouns are not he/him." The Fix has removed the male pronouns in any references to Sinsation." 
MORE: Public library event featuring 'drag queen makeup tutorial' canceled after backlash
MORE: Undercover moms expose graphic Teen Pride public library event
IMAGE: CREATISTA / Shutterstock.com
Like The College Fix on Facebook / Follow us on Twitter