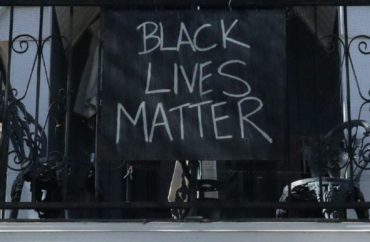 Contest won't grade down for incorrect grammar
A public Connecticut university running a contest awarding $15,000 in prize money to students who provide written or video essays describing their personal relationship to Black Lives Matter is lowering its grammatical standards for the contest, according to the school's website.
Earlier this year, the Central Connecticut State University Center for Public Policy and Social Research announced its "Reflect & Empower: What Black Lives Matter Means to Me" writing and multimedia contest.
On the website soliciting entries, the school notes the essays must be original, but also that "submissions will not be judged on traditional literary or grammatical standards."
Interim Associate Vice President of Communications and Logistics Janice Palmer in an email to The College Fix that the "priority of this project is the stories conveyed."
"The planning committee is hopeful that students from a wide range of academic majors will be inspired to take part," Palmer said.
On the website, the school urges students to submit essays, personal stories, and poems that "express their personal connection to the Black Lives Matter Movement and the issues it has brought to the forefront."
Students are also invited to submit videos, photos, drawings, and musical works that deal with the student's "depth of thought," "personal reflections," "the sensitivities involved," "personal experiences," and their "views of the movement's broad social impact and your expectations for the future of the movement."
The contest began on February 1 and submissions are due by March 1. For winners, the school will give out 20 awards of $250, 12 scholarships of $500, and four top prizes of $1,000 each.
The four-part grading structure will take into account whether the essay:
-Meets essay word limit, or length requirements for video or musical submissions;

-Captivates and engages the reader;

-Has a "depth of reflection;" and

-Offers "personal perspectives and life impact."
According to the school, the panels of judges will be composed of faculty, administrators, alumni and community representatives. The awards "will include no less [fewer] than two students from each class," according to the published rules.
The CCSU contest comes at the same time the Oregon Department of Education recently warned teachers that asking students to "show their work" is a form of white supremacy that might be remedied by allowing pupils to instead submit "TikTok videos, silent films, or cartoons about mathematical concepts or procedures."
MORE: To fight racism, math teachers urged to accept Tik Tok videos instead of asking students to 'show their work'
IMAGE: Manny Becerra/BlackLivesMatter
Like The College Fix on Facebook / Follow us on Twitter