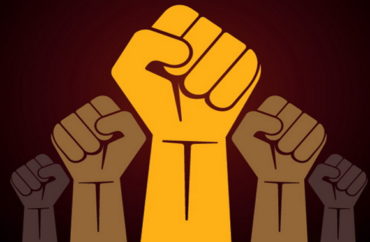 The University of Arizona allows students to earn academic credit by interning with an organization that advances a far-left, anti-capitalist agenda.
The Alliance for Global Justice is one option listed under the university's Public Management and Policy Internship's website. As a graduation requirement, students majoring in the field must complete an internship from one of the five dozen or so organizations listed.
The Tucson-based Alliance for Global Justice, headquartered about three miles away from the University of Arizona, works against capitalism through activism and community organizing, according to its website.
The Capital Research Center, which tracks nonprofits' donations and activities, reports that Refuse Fascism is one project co-funded by the alliance, noting Refuse Fascism actively works to overthrow President Donald Trump and Vice President Mike Pence.
The Alliance for Global Justice was founded more than 20 years ago by the pro-Sandinista Nicaragua Network, the center notes, adding the alliance has received donations from a George Soros-affiliated foundation as well as the University of Arizona, citing public tax records.
A University of Arizona representative, as well as its College of Social and Behavioral Sciences' internship coordinator, did not respond to The College Fix's requests for comment.
According to the Capital Research Center, citing various news articles and Refuse Fascism's own website, the alliance-backed Refuse Fascism "has been associated with organizing demonstrations against President Trump's inauguration as part of the 'Disrupt J20' movement, orchestrating demonstrations against right-wing provocateur Milo Yiannopolous which devolved into rioting, and planning marches and occupations to last until President Trump and Vice President Pence leave office. The group has endorsed extremist positions, including appearing to defend North Korean dictator Kim Jong-Un."
The university's description page for the alliance describes the group's mission as striving "to achieve social change and economic justice by helping to build a stronger more unified grassroots movement."
"… The Alliance nurtures organizations seeking fundamental change in international and national conditions that disempower people, create disparities in access to wealth and power, poison the earth, and plunder its resources."
The Arizona Daily Independent recently reported that the alliance appears to fund antifa-type groups.
MORE: University refuses to let Antifa critic speak
IMAGE: Vector Art / Shutterstock
Like The College Fix on Facebook / Follow us on Twitter