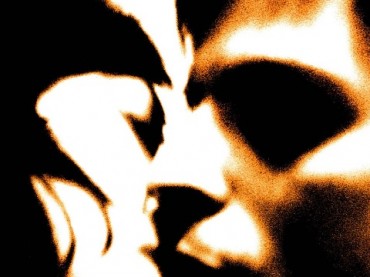 Women, Gender and Sexuality Studies Department scholars claim major is relevant, important
The University of Kansas will roll out a new major this fall: human sexuality.
Undergrads who declare it as their major will study in-depth the implications of sexual identity and practices, as well as the intersections of sexuality and contemporary issues, topics ranging from advocacy and assault to gender identity and health, campus officials say.
"I hope that students are able to employ sexuality as another mode of analysis that, along with analyses of race, gender, class and ability lends to a greater understanding and critical engagement with the world around us," Katie Batza, KU assistant professor of women, gender and sexuality studies, told The College Fix about the new major.
Currently, there are 35 human sexuality minors this semester, according to KU's women, gender and sexuality studies website. The College Board reports there are 18,872 University of Kansas undergrads—meaning human sexuality minors compose 0.19 percent of the student population.
Despite those stats, the new major is an outgrowth of KU's Bold Aspirations challenge, a strategic plan that began in 2011 for the entire university. One of the challenge's goals was to revamp its general education curriculum.
"The cross-cultural and interdisciplinary skills learned through this field of study are designed to find solutions to these vexing social inequalities and meet KU's Bold Aspiration challenge to 'make discoveries that enhance the growth and well-being of our
state and build health communities,'" said Alesha Doan, chair of women, gender and sexuality studies, in an email to The College Fix.
Criticism of the human sexuality field includes that it's not a practical major, that there are not enough professional fields to accommodate the major. However, Doan said a variety of careers are available to human sexuality majors once they graduate.
"Students graduating with a bachelor degree in human sexuality will possess the expertise necessary for careers in fields such as sexual and reproductive health, family and youth health/services, and sexual and domestic violence prevention," Doan said in her email. Additional fields include academia, sex therapy and LGBTQIA awareness advocacy, she said.
The choice to include the major in school curriculum was initiated in part by students. In 2011, a human sexuality minor petitioned that a major in human sexuality be added. In February 2012, a survey was conducted in two courses to determine student support and Doan said the results indicated significant interest.
"Many of our human sexuality minors are eager to switch to a human sexuality major. Moreover, we have fielded multiple inquiries from students interested in pursuing a major in human sexuality," Doan said in her email.
Courses for the new major are expected to include: gender, sexuality and the law; skin, sex and disease; and history of sexuality.
Batza, who just began teaching at KU last fall, said she is interested in developing a course examining the history and politics of AIDS. Batza also noted that she hopes the major challenges students to examine the intersection of sexuality and contemporary issues.
"My hope is that students on the KU campus continue to think about the ways in which sexuality shapes our individual lives and experiences as well as our society, laws and health," Batza said in an email to The College Fix.
Doan expressed similar sentiments.
"We hope the overall outcome is that human sexuality majors will emerge from this interdisciplinary and dynamic field of study trained to use gender and sexuality and analytic concepts for understanding human behavior, society, history, literature and the arts in a global, international and cross-cultural environment," Doan said in her email.
KU is among the few colleges in the country to offer human sexuality as a major, and the only university in the state to do so, campus officials say. The Kansas Board of Regents, a nine-member governing board of Kansas' six universities, approved the major last summer.
College Fix reporter Diana Stancy is a student at Elon University.
Like The College Fix on Facebook / Follow us on Twitter
IMAGE: PTR/Flickr