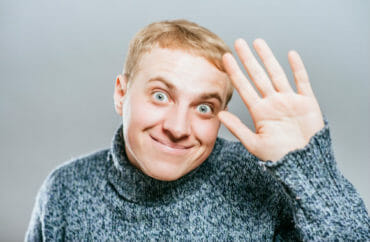 The University of Maryland's Department of Resident Life is piloting a program this year which has placed "multicultural advocates" in selected dormitories to — you guessed it — "promote campus diversity and inclusion efforts."
Though these advocates don't live in the dorms as resident assistants do, they do hold office hours there and lead "dialogue sessions" about diversity, The Diamondback reports.
Laura Tan, UMD Resident Life associate director for North Campus, said she expects "fewer hate bias incidents" if the multicultural advocates can cultivate relationships with dorm residents.
The university has been a "hotbed" for so-called "hate/bias incidents" in this school year's early going.
After this pilot year, the university looks to place an advocate in every campus dorm next year.
Common Ground groups are made up of 10 to 15 students who meet for four sessions during the spring semester. All three of the MAs were Peer Dialogue group leaders, who underwent 70 hours of training on leading dialogues on "hot-button" issues for a three-credit internship.

This is a way to have "students on the ground in the halls who are working with the RAs, the RDs and are getting to know the residents," said Common Ground program director Nicole Mehta.

"We were intentional in how we chose to disperse [multicultural advocates] in the first year so we could see how it works in different areas," she added.

Although there's not much information about the multicultural advocates online yet, Mehta said that is "one of the areas that we want to develop."

Currently, MAs work 12 hours a week, attend RA meetings every other week and attend separate biweekly meetings with Mehta, where they talk about what's happened recently and "what's on the horizon going forward," she said.

The MA program is "really on the building stage" this year while organizers try to answer a few questions, Tan said.
Student Mandy Zheng said she approves of the multicultural advocate position because "it's important to know that one race isn't superior and to be open-minded toward other people's ideas."
Ms. Zheng might ask herself how young adults educated enough to be accepted into a prominent university don't already know that.
MORE: U. Maryland prof 'wins' Twitter suit against Trump
MORE: UMD black faculty group fed up with 'abysmal' diversity messages
IMAGE: file 404/Shutterstock.com
Like The College Fix on Facebook / Follow us on Twitter