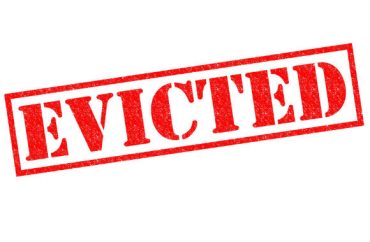 'Unintentional de facto slumlord'
The University of Michigan is funded by taxpayers. If they want to know how it's investing their money – such as kicking people out of their homes – too bad.
A spokesperson told Bridge that university policy bars public discussion of investments, even after the Michigan nonprofit news organization learned that UMich had invested in a company whose owners were involved in evictions in one of Detroit's hottest neighborhoods.
FDR Investments bought 112 properties out of tax foreclosure last fall. In February 2018, UMich invested $30 million of its endowment in Detroit Renaissance Real Estate Fund, owned by FDR's two principals, according to Bridge:
Property records show the company spent about $2 million at last fall's auction and was its single largest buyer. A total of 47 of the homes bought by FDR were occupied at the time of foreclosure, and evictions were filed in court on 20 of those homes, according to Wayne County records. …

U-M records show regents invested in a private equity firm known as Fortus Partners, operated by developers Corey Hanker and Jordan Friedman. This April, Fortus Partners registered FDR Investments, LLC as a Delaware-based corporation with the state of Michigan, state records show. …

Hanker, Friedman and attorneys handling the evictions did not respond to numerous messages and attempts to solicit comment.
Imagine taking a paycheck from a government agency and saying with a straight face: We have a policy against discussing how we invest the public's money.
This isn't international espionage; it's higher ed. https://t.co/OOIkMNf0v2

— Frank LoMonte (@FrankLoMonte) July 23, 2019
MORE: Mizzou sued for violating conservative donor's mandate
It's not clear why the university invested in Detroit real estate, but its chief financial officer told regents about the Fortus business model, which Bridge describes as "buy low, renovate to increase the rent, and sell high." Detroit is a majority-renter city.
President Mark Schlissel told Bridge that the endowment isn't intended to be a "social tool." He justified the investment on the basis of public support for the university having "really dried up":
While stressing he isn't aware of the "specifics of the investment," Schlissel said an argument could be made "that the dislocation of a certain number of people in return for investment in decaying housing stock is part of the pathway to making the city a better place to live."
The university's involvement was criticized by a professor emerita of urban planning, Margaret Dewar. She told Bridge the "most likely outcomes of the fund's purchases in Detroit are counter to the U-M's mission as a public university with a strong commitment to the city."
The university could even become an "unintentional de facto slumlord" if FDR's renovation plans fall through because of a souring real-estate market.
UMich's investment closely followed a Detroit Free Press investigation that found the university had barely invested its $11 billion-plus endowment in Detroit in 20 years.
MORE: Bridge exposes Michigan State kangaroo court transgender case
IMAGE: chrisdorney/Shutterstock
Like The College Fix on Facebook / Follow us on Twitter