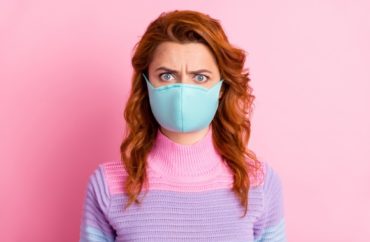 Policy set to conclude at the end of winter quarter
The University of Michigan is requiring vaccinated students to undergo weekly COVID tests in order to enter campus buildings.
Fully vaccinated students will only be given exemptions from mandatory testing for the spring-summer term, which begins May 4.
Meanwhile, some students, both vaccinated and unvaccinated, have had their access to buildings revoked for not submitting to the tests.
For student Justin Cadarette, the policy is very frustrating.
"I thought that since I was already vaccinated fully back in February, that I would not need to be tested," Justin Cadarette told The College Fix in a text message.
Cadarette ceased his weekly testing after he was fully vaccinated but was still turned away from an outdoor, university-sponsored event where seniors were allowed to take graduation photos at Michigan Stadium on April 14.
The morning of the event, Cadarette completed his "ResponsiBLUE Checklist," an online service which asks students if they are experiencing specific symptoms of COVID, and reported to the stadium with his vaccination card.
But Cadarette was not allowed in.
"The lady then told me that I still needed to get a weekly test and that regardless of whether or not one got the vaccine, nothing changes until May," he said.
Cadarette was told to get a walk-in test at a nearby student recreation center that was serving as a testing site. Once he got the test, the organizer told him, he could show her a picture of the completed test and be admitted to the event immediately afterward.
The tests, which students undergo by providing a saliva sample, normally take 48 to 72 hours to return a result.
"I don't believe the test could come back within a matter of minutes for it to even matter, nor did they seem to care if it was negative or positive," Cadarette told The Fix.
Out of 66 million Americans who have been fully vaccinated against COVID, the CDC has found about 5,800 cases occurring two weeks or longer after the second dose, a .008 percent occurrence, as The Wall Street Journal reported.
"Testing was required for winter term because most students were not eligible for the vaccine until recently," campus spokesman Rick Fitzgerald told The College Fix in an email, "and the university was in the process of developing a process for students to report their vaccine status, which is what this story today announces."
That story, published in The University Record, announced that vaccinated students will no longer need to submit to the tests once they report their status, starting after the end of the current winter semester, which ends April 30.
Students do not necessarily need a negative test to enter buildings. About two hours after they give the spit samples, their status is updated in the system as "completed," and they are allowed to enter buildings without knowing their results.
U-M has been almost fully remote this semester.
Most students saw their residence hall contracts voided and their classes taught virtually unless the administration determined that the courses must be taught virtually.
For the fall 2021 semester, the university has said that it will proceed with nearly full residence hall occupancy, most classes being offered in-person, and fans in the stands for sporting events.
However, in an interview with The Michigan Daily, President Mark Schlissel said that people on campus would still need to wear masks indoors, even with 98 percent of students vaccinated.
MORE: University officials discourage exercising, even though it helps combat COVID, student argues
IMAGE: Roman Samborskyi / Shutterstock
Like The College Fix on Facebook / Follow us on Twitter