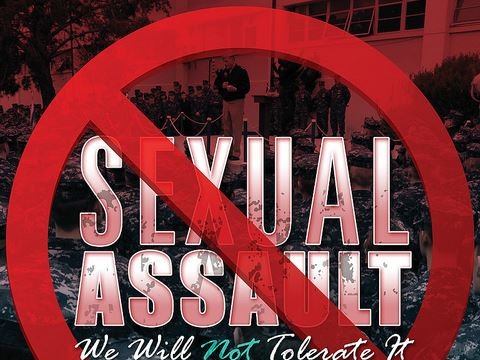 'Not severe enough or serious enough to merit a report'
The University of Michigan is taking pains to emphasize that sexual assault is a small problem for its students, even as it defines a broad range of conduct as "sexual activity," which can artificially raise misconduct rates.
In a press release this week announcing the results of a survey on sexual misconduct in the student body, the university first noted that 11 percent of "all students" reported "some form of nonconsensual sexual behavior" in the past year.
Just under 10 percent of all females, undergraduate and graduate, reported "nonconsensual sexual penetration."
Only deep into the release did the university report a figure that more closely aligns with the typical but disputed 1-in-5 sexual-assault statistic for college women – that 23 percent of undergrad women reported having experienced nonconsensual sexual behavior.
That may be because the university seems to have a low view of prior surveys that lump a wide variety of sexual behaviors under the "assault" definition.
In the executive summary to its report, the university says the best-known survey of college sexual assault – which only sampled two large public universities in 2007 – included "unwanted sexual experiences" such as "kissing and groping" as assault. Nonconsensual penetration in isolation was reported as a "significantly lower" rate, it noted.
The University of Michigan's own policy on sexual misconduct, however, classifies "unwanted or unwelcome" hugging or kissing as assault and "unwanted personal attention" as harassment.
Feeling 'relatively safe' despite all the fondling and kissing
The survey received an unusually high response rate for such studies – 67 percent – with 71 percent of undergrad women and 62 percent of such men participating. The 2007 survey of two universities, in contrast, had a response rate of 42 percent for undergrad women.
The survey found that 20 percent of female undergrads said someone "fondled, kissed, or rubbed up against the private areas of your body (lips, breast/chest, crotch or butt) or removed some of your clothes without your consent" in the past 12 months.
Less than half as many – 7.7 percent – reported being forced or pressured into penetration, with nearly all of that derived from verbal pressure, which can include "showing displeasure," or "taking advantage of you while drunk or on drugs."
Yet the vast majority of students reported feeling "relatively safe from sexual misconduct" on campus, including 76 percent of female undergrads. Both female undergrads and grads, however, showed lower awareness of the school's process to address sexual misconduct complaints than men.
Has little to do with students mistrusting the university
Students themselves were wary of labeling unwanted sexual experiences as rape.
Indeed, 39 percent of respondents picked "other" when asked why they didn't report nonconsensual sexual behavior, and "by far" the most common rationale was "some version of the respondent believing the incident was not severe enough or serious enough to merit a report," the report said.
Lower percentages of students said they didn't want to "get the person who did it in trouble," "blamed myself," or they "felt embarrassed or ashamed."
The least common reason for not reporting, at 15 percent, was that the school wouldn't "do anything" in response.
As Ashe Schow noted in the Washington Examiner, "these same respondents are labeled as victims by the surveyors."

Similar to the University of Chicago's recent sexual assault survey, the Michigan results largely show crude students but not much sexual assault.
Female undergrads reported dealing with someone staring at them "in a sexual way" or looking at their private parts "after you asked them to stop" at a rate of 21.3 percent. A similar percentage was teased about their body after telling the person to stop.
Rick Fitzgerald, a spokesman for the university, deferred questions from The College Fix to university press releases and the survey results.
The Survey Sciences Group, which administered the survey, deferred questions to Fitzgerald in an email to The Fix.
Like The College Fix on Facebook / Follow us on Twitter
IMAGE: YouTube screenshot
Like The College Fix on Facebook / Follow us on Twitter