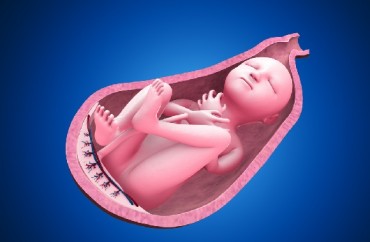 Efforts may violate state law prohibiting public funds to be used to aid abortion.
The University of Missouri is being probed by the newly formed Missouri state Senate Interim Committee on the Sanctity of Life for its role in recruiting and giving clinical privileges to an abortion doctor at a Planned Parenthood in the college town.
"Recruiting" emails from a University of Missouri professor with ties to Planned Parenthood to the doctor, and the university's granting university health center privileges to the female abortion doctor, has lawmakers questioning if the state's flagship university used public funds to bring abortion services to the city of Columbia.
If so, the actions could violate a state law that makes it unlawful for public funds to be used to perform or assist with an abortion except to save the life of the mother.
"A lot of state funds have already been used to give [the abortion doctor] those privileges in order to enable the license. That's not even open for debate," Republican state Sen. Kurt Schaefer told Mizzou chancellor R. Bowen Loftin at a committee hearing last week. "When you look at all the time that was spent by university staff on the clock on a university computer system, and recruiting her, shepherding it through, and then making sure she got the privileges so the license could be added."
Republican state Sen. Bob Onder said the university appeared to "bend over backwards" to "accommodate an abortion clinic" in the college town.
Columbia is home to the University of Missouri and its roughly 35,000 students, as well as several other colleges, in a city of about 116,000 residents.
The Missouri state Senate Interim Committee on the Sanctity of Life was formed this summer in the wake of controversial undercover videos allegedly showing Planned Parenthood executives involved in the harvesting and selling of aborted fetal tissue. It aims to investigate whether Planned Parenthood, and any of its affiliates or associates, has engaged in activity that violate state laws.
At the heart of the probe into Mizzou are emails sent by Kristin Metcalf-Wilson, an assistant teaching professor in the university's nursing school. Metcalf-Wilson had used her university email account to correspond with Dr. Colleen McNicholas, an abortion doctor based in St. Louis.
McNicholas began performing abortions at the Columbia Planned Parenthood last month, according to the St. Louis Post-Dispatch.
In an email dated Aug. 6, 2014, Metcalf-Wilson told McNicholas how it was "exciting that you have some commitment and forward progress in restoring your services in Columbia," referring to efforts by the two to resume abortions at the Columbia, Mo., clinic that ceased doing abortions in 2012.
In addition, Metcalf-Wilson exchanged numerous emails with various University of Missouri Health Care officials detailing her efforts in getting McNicholas clinical privileges at the university's health system so that she could be licensed by the state to perform abortions in Columbia.
In a March 2015 email to a university doctor, Metcalf-Wilson said "Planned Parenthood is working hard" to resume abortions in Columbia and that she had worked with the MU officials so McNicholas could get the clinical privileges.
These emails, obtained by the Senate, were read aloud by Schaefer during last week's hearing.
McNicholas was granted "refer and follow" privileges to MU Health Care on Dec. 15, 2014, according to MU chancellor R. Bowen Loftin. The privileges allow her to refer patients or review their charts, but not to admit patients or use MU Health Services facilities.
But Loftin was less direct about whether the university broke state law and spent public funds or aided in abortion services. In an August 17 letter to Sen. Schaefer, he wrote granting McNicholas clinical privileges at the university "will not require public funds to be used to perform or assist in abortions."
And while he told lawmakers that the university in the process of "reviewing everything around" McNicholas, he also said the university would have been breaking federal statute if it refused to grant privileges to McNicholas. As a medicare provider, Loftin said the university could have lost $150 million in federal funding if he denied McNicholas.
"I don't believe that the group of physicians and committee members who approved these privileges felt they were enabling abortion," Loftin said. "I think they were following a couple of things; they were following a request from a physician for this kind of privilege, and they were following a federal statute."
Meanwhile, the Missouri Catholic Conference has asked the University of Missouri to revoke the abortion doctor's privileges, the Post-Dispatch reports.
Like The College Fix on Facebook / Follow us on Twitter
IMAGE: Shutterstock