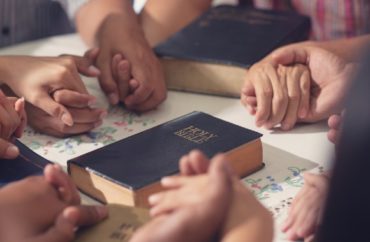 The campus Ratio Christi wanted $1,500 to host a speaker about God and atheism
University of Nebraska will shell out $25,000 to settle a lawsuit from its campus Ratio Christi group for denying student activity funding for a speaker event.
Alliance Defending Freedom, which represented the Christian apologetics group, announced the lawsuit settlement on December 15. The money will go to attorneys' fees.
"The university has also changed its policy on how it distributes student fees to student organizations 'to promote the availability of diverse viewpoints to UNL students' and ensure allocation of funding is done in a 'viewpoint neutral manner,'" ADF announced.
The students wanted the student activity funding to bring Professor Robert Audi, a Christian philosopher at the University of Notre Dame and former UNL professor, for a talk on atheism and God. However, the university ordered the students to bring a speaker with opposing views as a condition of receiving the money.
ADF Senior Counsel commented on the importance of the settlement in a statement provided by the Christian legal nonprofit:
Today's college students are the future leaders of our country, which is why it is critical that universities model our First Amendment values. It's the duty of university officials to ensure student organizations are treated fairly and objectively, not blatantly discriminated against because of a club's particular religious or ideological viewpoint as happened to Ratio Christi. We're pleased the University of Nebraska-Lincoln has taken this necessary step to protect freedom of speech on its campus.
The president and CEO of the national Ratio Christi group celebrated the settlement.
"We hope not to litigate but to debate ideas. May the truth prevail in the context of the free market of debated ideas," Corey Miller stated in the ADF news release. "We're grateful for the opportunity provided by ADF to remind universities that their fundamental purpose is the pursuit of truth and that the U.S. Constitution provides the freedom necessary for that end."
MORE: Ratio Christi group wins battle with university over morality code
IMAGE: Palidachan/Shutterstock.com
Like The College Fix on Facebook / Follow us on Twitter