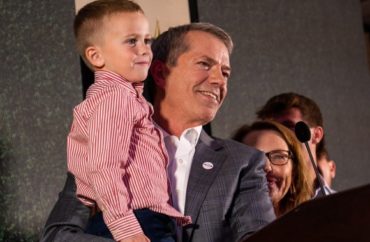 University regent now heads to governor's mansion
An outspoken opponent of critical race theory and a regent for the University of Nebraska system is now the new governor of the state.
Republican Jim Pillen won his governor's race on Tuesday night.
Pillen is currently a regent for the state's public university system and in that role he attempted to stop CRT from spreading through the classroom.
Pillen (pictured) introduced a resolution in 2021 to oppose CRT within the system, but lost in his efforts 5-3.
The governor-elect made CRT one of his key issues in the election. "Critical Race Theory should not be taught in our K-12 schools, and it shouldn't ever be forced on a student at the University of Nebraska," he wrote on his campaign website, along with the text of the resolution he authored.
The resolution stated in part:
Critical Race Theory does not promote inclusive and honest dialogue and education on campus and … proponents seek to silence opposing views and disparage important American ideals. … Regents of the University of Nebraska oppose any imposition of Critical Race Theory in curriculum.
Pillen, who is Catholic, takes issue with how CRT divides people. "It is morally wrong to silence people or invalidate their viewpoints because of their skin color," he has previously said. "These should not be divisive or political statements. We're all created equal in the eyes of God, and we should be judged by the content of our character, not the color of our skin."
MORE: Over 99 percent of University of Wisconsin donations go to Democrats
IMAGE: Jim Pillen/Twitter
Like The College Fix on Facebook / Follow us on Twitter