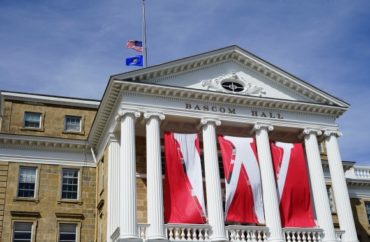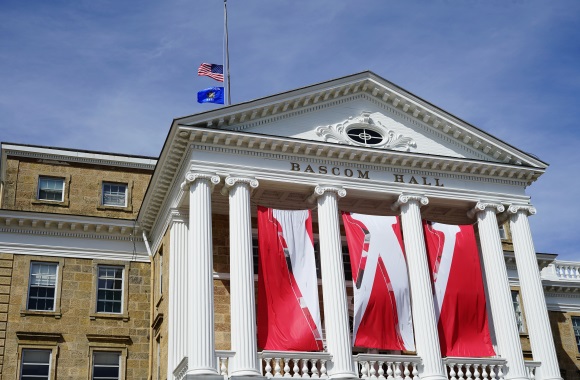 UPDATED
ANALYSIS: University of Wisconsin professors have plenty of support for Democrats, not as much for Republicans
Over 99 percent of political donations by University of Wisconsin system professors went to Democrats, according to The College Fix's analysis of 2021-22 Federal Election Commission data.
Between the systems' 13 universities on 26 total campuses, 441 faculty gave $291,286.67 to Democratic candidates and left-leaning political action committees. Comparatively, employees within the UW system gave just $3,898.50 to Republican candidates and their PACs.
Data examined included only faculty members whose job title included the term "professor," including professors emeritus, assistant professors and retired professors. The data are accurate as of October 31.
Nearly one-third of Democratic donations came from UW Madison, the system's flagship school where $2,063.19 went to Republicans and $106,109.69 went to Democrats.
The system's Milwaukee campus professors gave $45,732.84 in donations exclusively to Democrats and its Eau Claire campus donated $1,556.50 also exclusively to Democrats.
At UW-Stout in Menomonie, $5,273.50 went to Democrats while $600 went to Republicans, all donated by one professor.
Across the system, an overwhelming majority of Democratic donations went to ActBlue, a fundraising platform used by Democratic candidates and committees to process contributions. Of the 30 donations made to Republicans, the majority supported Senator Ron Johnson's re-election campaign.
Johnson's campaign earned $331.83 from six donors. His Democratic challenger, Mandela Barnes, garnered 32 donations amounting to $3,038.22 or nearly ten times the amount given to Johnson. As of November 3, Senator Johnson has a nearly four percent favorability lead on Barnes in the upcoming November 8 election, according to FiveThirtyEight.
In 2020, The Fix found that 98 percent of donations made by all faculty across the UW system went to Democrats. That year, Democratic candidate for president Joe Biden beat Donald Trump to win the state's 10 electoral votes by 0.63 percent.
The Fix contacted the UW system media team via email on November 4 to ask for comment on the findings and possible bias on its campuses. No one has yet to respond.
Other recent reports from The Fix have found similar tilts in donations. For example, 95 percent of donations from North Carolina professors went to Democrats while 96 percent of Michigan faculty donations went to Democrats.
Ivy League professors were more generous to Democrats than Republicans as well. A Fix analysis found nearly $2.5 million went to Democrats or liberal political action committees while only $112,000 went to Republicans or conservative PACs.
Editor's note: The article has been updated to clarify that the 13 UW universities have 26 total campuses.
MORE: Democrat professors outnumber Republicans 14 to 1 at University of Alaska
IMAGE: EQRoy/Shutterstock
Like The College Fix on Facebook / Follow us on Twitter