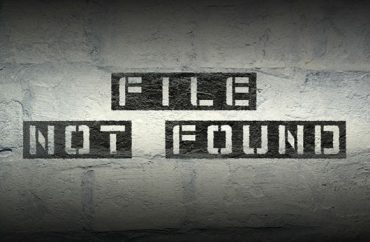 Professor worries it might be as useless as 'Fearless Woman' campaign
More than a week ago, University of North Florida President David Szymanski told a "virtual candlelight vigil" that he was imposing "anti-racism" training on all freshmen, transfers and incoming faculty and staff, News4JAX reported.
Since then, the university has made one buried reference to the sweeping new mandate, suggesting it doesn't want the public asking questions about it.
"Today, we're going to make a commitment to abolishing racism as best as we can and taking the first steps," Szymanski said, according to the Jacksonville news station. "We're going to make anti-racism education mandatory" for all new members of the community, he continued, calling it an "integral part of the first day experience."
As of Thursday afternoon, neither UNF's press releases nor its misnamed "UNF in the News" page (which is mostly UNF-produced content) specifically highlights the president's anti-racism training mandate.
The university has officially acknowledged, however, another one of Szymanski's vigil announcements reported by News4JAX: the creation of a chief diversity officer position.
A June 11 press release identifies the hire as alumna Whitney Meyer, whose position is described as "vice president-level" and oversees diversity and inclusion:
She will provide leadership, expertise, and vision for the University's new coordinated model for diversity and inclusion, facilitate sharing of best practices and identify opportunities for greater alignment and more unified efforts across campus.
MORE: Harvard dean announces new anti-racism efforts
The press release does not explicitly mention the anti-racism training mandate, but may vaguely allude to it in a sentence about "[o]ther programs [that] will be implemented to help students, faculty and staff know that they are safe, accepted and valued."
The College Fix could find just one mention of the anti-racism training mandate, buried at the bottom of a June 10 "UNF in the News" post on the vigil, which was titled "Be the Change." It's in the second-to-last sentence of the post, and it's not even a complete sentence. (The final sentence reads: "The vigil concluded with a breathing ritual as a form of calming meditation with the mantra, "Breathe together and be the change.")
English Prof. Jennifer Lieberman, coordinator for the gender studies minor, expressed her concern about the vagueness of the anti-racism training mandate in an open letter to President Szymanski (right) published Thursday in the Spinnaker student newspaper.
The News4JAX report also mentions Meyer's hiring and notes she's currently working on another UNF initiative known as "Fearless Woman." This is not a good example for the anti-racism training, Lieberman said, noting she was never consulted on the initiative's design nor asked for her feedback after its implementation:
The public-facing side of the Fearless Woman campaign is apparently well-intentioned but ultimately ineffective. It involves post-its placed in women's restrooms that offer bland encouragement to no clearly specified end. …

My students talked to me about their impression of the Fearless Woman campaign last semester. They couldn't tell what the campaign strove to accomplish, but they had the vague impression that it was designed in part to combat sexual violence on campus. But, addressing women in the secrecy of gender-segregated bathrooms does nothing to "empower" them or make them any safer.
The Fearless Woman campaign neglects to mention the "institutional obstacles" that hold back women, thus making it "an unintentional form of victim blaming," Lieberman continues. She rattled off "a fraction" of faculty who have done anti-racism work and should be involved in the creation of the anti-racism programming.
Befitting her gender studies background, Lieberman decreed that the anti-racism training "must include a segment on intersectional forms of racism, such as misogynoir." (The term, coined in 2008, describes anti-black misogyny.)
Read the News4JAX report and Lieberman's open letter.
MORE: Duke reorients academics around 'anti-racism,' mandates anti-bias training
IMAGES: Yury Zap/Shutterstock, University of North Florida
Like The College Fix on Facebook / Follow us on Twitter