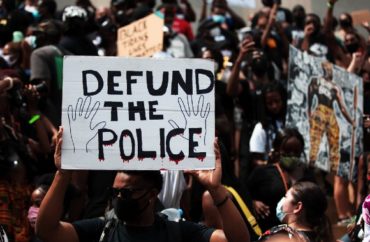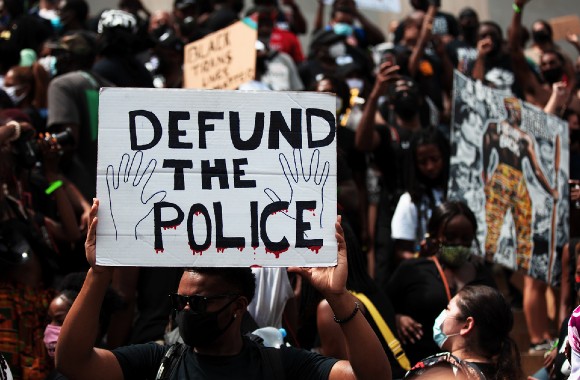 Mental health professionals and social services experts will replace police for some calls
The University of Southern California has heard the pleas of student and faculty activists and will partially defund its campus police department.
The private university unveiled multiple police recommendations on July 28 in a 80-page safety report after the school's police received heightened scrutiny from the campus.
The Community Advisory Board, which began meeting in September 2020, said USC should "reallocate [funds] where warranted" in an effort to "re-envision its policing strategy." The reallocation of funds from policing to other functions is a partial defunding.
The partial defunding has won the endorsement of the chief of the Department of Public Safety.
"I am very supportive of the Community Advisory Board and its recommendations," DPS Chief John Thomas told The College Fix via email.
"I also support the recommendation of having trained professionals handle requests for assistance that aren't part of the traditional public safety role," Thomas said. "That includes having trained mental health professionals and social service experts respond to nonviolent mental health calls or calls involving homeless people."
This recommendation followed a letter submitted by 382 USC faculty members last year that urged the university "to redirect 25 percent of the DPS budget to initiatives that will make underrepresented students and community members feel safer on campus."
University will not share how much they want to cut
Members of the advisory team that conducted the review would not provide answers to The Fix about how the policy will be implemented and how much money will be taken away.
"I'm afraid I'm caught up in getting everything ready for our students and am unable to reply in greater detail," Professor Ange-Marie Alfaro told The College Fix via email on August 11. "I believe you've read the report; please feel free to use the statement my co-chair and I made at the beginning of the report to clarify our position."
Alfaro also did not answer a question about how many times black students were stopped by black police officers.
Public policy professor Errol Southers did not respond to two emailed requests for comment on the same questions, sent on August 5 and August 10. "I will have infrequent access to email until August 23, 2021 and will be out of the country for most of that time," an automated response sent on August 10 said.
The Fix also contacted the campus College Republicans for comment. Molly Davis referred The Fix to Sage Clark, the conservative group's director of external relations. Clark did not respond to an August 10 email from The Fix that asked for comment on the recommendations.
Board of advisors released 45 total recommendations
The report documented 45 initiatives under several recommendations that seek to improve the relationship between the USC campus and the Department of Public Safety, as well as mitigate DPS's perceived shortcomings regarding racial profiling and inclusivity.
Other recommendations included community outreach events and changing DPS uniforms to make it easier to distinguish its officers from the Los Angeles Police Department.
The advisory team also suggested improving the racial profiling reporting system and publishing an activity log of DPS operations.
The recommendations resulted from 10 months of meetings with over 700 people after the school and board received on-campus demands from students and anonymous posts from black students following a year of nationwide Black Lives Matter protests catalyzed by the death of George Floyd.
The university's goal is to set a universal and fair standard of safety to combat what students have described as "two USCs," where community members perceive disparate treatment.
MORE: Cal State Fullerton ignores police defunding demand
IMAGE: Johnny Silvercloud/Shutterstock.com
Like The College Fix on Facebook / Follow us on Twitter