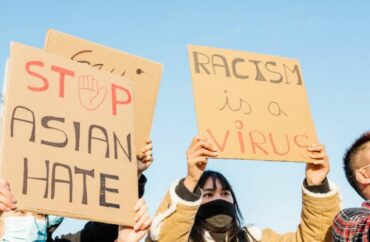 University pledges to 'meet the emotional support needs of Asian-identifying students to relieve the burden on Asian-identifying faculty'
The University of Toronto will implement all 40 recommendations from its "Anti-Asian Racism Working Group."
The university stated in its announcement that "anti-Asian racism is often compounded by a feeling of invisibility."
As the working group's report outlined, "the University of Toronto commissioned a Presidential, Provostial, and Vice-Presidential Working Group to review programming, activities, processes, and practices in place at the institution and make recommendations to support the University's response to anti-Asian racism."
The College Fix reached out to the University of Toronto for further comment on the implementation of the recommendations, but it deferred to the original news release.
The measures taken by the university will include training administrators on racism and looking into "ways to create and fund an Asian Research Network (research, teaching, community engagement) for Asian-identifying faculty that brings together researchers including those focused on Asia, the Asian diaspora, and anti-Asian racism."
The university also accepted the working group's recommendations regarding mental health of "Asian-identifying students and faculty." Specifically, the report stated that the university should "explore ways to meet the emotional support needs of Asian-identifying students to relieve the burden on Asian-identifying faculty."
While the report recognized that the new measures would require additional funding, it did not specify if tuition should be increased or where the university could find the money.
The group analyzed the level of self-declared discrimination Asian students face at the University of Toronto including through a survey.
Some of the questions asked to students included whether they themselves or someone they know "experienced situations in which someone felt unsafe in relation to Asian identity at the University" and "what sort of structural or other barriers [they] encountered as a result of anti-Asian racism at the University."
The advisory team also conducted focus groups and individual consultations with "Asian-identifying" students and staff.
The university stated that it "is steadfast in its commitment to equity, diversity, and inclusion, and strives to create an environment where all of its members feel they belong" and made it clear it would implement all the recommendations.
MORE: UMich on track to hire 20 new 'anti-racism' faculty
The university also added that this situation has become more problematic recently amidst "increasing international and bilateral tensions."
This has become a major theme in Canadian parliament in recent months due to the unveiled Chinese Communist Party interference in the country's politics.
The concern started when intelligence documents were shared to the media by an anonymous high-level national security official which revealed the ongoing interference by the Chinese government in Canadian elections and the CCP's ongoing intimidation of Chinese Canadians.
A "special rapporteur" appointed by Prime Minister Justin Trudeau concluded that these fears of interference were not worth looking into further. However, some political leaders remain concerned about CCP interference.
MORE: Kent State University has achieved six percent of its DEI goals
IMAGE: Xavier Lorenzo/Shutterstock
Like The College Fix on Facebook / Follow us on Twitter