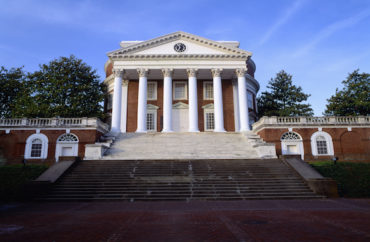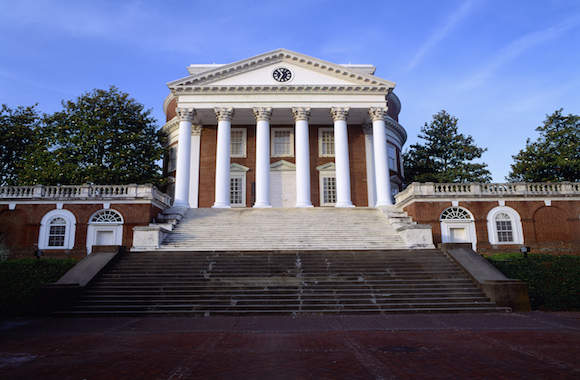 Participants are encouraged to recognize their 'implicit biases'
The University of Virginia recently hosted a series of training sessions on "institutional equity" in order to address racial bias in teaching and learning.
Put on for faculty of the university's School of Nursing and other officials, the training, under a program called the Institutional Equity Initiative, focused on how to address racism and privilege, specifically within the nursing profession.
"In nursing, racial and cultural competence matters immensely," Christine Kueter, senior writer and editor at the UVA School of Nursing, told The College Fix.
"People's lives and the care they receive is driven by how well-versed we are in issues of race, class, culture, etc," she said, adding that individuals must learn to "check their own implicit biases … so as to deliver the best care possible."
The university's news service highlighted the program, which finished its first series at the school last month. Most of the attendees of the program were nursing faculty, said Kueter; the nursing school sent 22 faculty and administrators. In addition to these, diversity deans from other departments participated in the training, including those from the Frank Batten School of Leadership and Public Policy, the Curry School of Education, the McIntire School of Commerce, Student Health, the Women's Center, and Campus Safety.
The Institutional Equity Initiative is led by Shaun Harper, the executive director of the Race and Equity Center at the University of Southern California.
That school's Center for Urban Education defines "equity" on its website as "achieving parity in student educational outcomes, regardless of race and ethnicity. It moves beyond issues of access and places success outcomes for students of color at center focus." Harper did not respond to numerous requests from The Fix for more details on the program and its goals.
According to the University of Virginia, the initiative was brought to grounds in part through the work of Susan Kools, associate dean of diversity and inclusion for the School of Nursing. Kools did not respond to numerous requests from The Fix for further comment. John Gates, associate dean for diversity and inclusion for the School of Engineering and another organizer of the event, also did not provide a comment.
The chiefs of police for both Charlottesville city and Albemarle County were also among the group that attended the training.
Lengthy sessions delve into racial issues
According to Kueter, sessions of the initiative were three to four hours long and were held on Monday nights over a course of eight weeks throughout the fall 2018 semester. The program consisted of lectures and guided participants through case studies.
Kueter provided The College Fix with two case studies from a program module titled "Advancing Racial Equity in Mostly White Contexts." One portrays a group of "Latinx" students demanding a "'safe space' housing option designated for students of color," while the other is concerned with a university's dwindling number of minority faculty members.
After reading both cases, participants are asked to consider both "What should you do first?" and "Longer term, what should you do?"
Kueter said that Dean Dorrie Fontaine of the School of Nursing pushed the nursing students to explore the issue of equity.
"She's placed great focus and emphasis on achieving a broader sort of diversity that touches everything – from how we review and admit nursing students to how we teach future nurses to be racially sensitive, culturally competent, and compassionate across boundaries," Kueter said.
In a Note from the Dean written by Fontaine last year, she posed the questions: "How do we face a racist society? What can we do as a nursing school and as individuals to dismantle racism?"
Fontaine in that letter describes the initiative as "a bold proposal to train leaders in higher education to 'stop graduating racists'."
Members of the School of Nursing are planning multiple campus projects inspired by their program modules, Kueter said.
"There are four cohorts of nursing faculty working under four broad headings, as follows: deepening our commitment to holistic admissions; diversifying how nursing is represented in our physical space; figuring out how to better recruit faculty of diverse backgrounds and perspectives; and overhauling curricula … so we're not perpetuating racial or ethnic stereotypes," Kueter told The Fix.
The Institutional Equity Initiative is set to take place at UVA for a second time this fall.
MORE: Student gov't demands resident advisors be forced to undergo LGBT training
MORE: University training combats '10 problems' of 'predominantly white campuses'
IMAGE: Joseph Sohm / Shuttersock.com
Like The College Fix on Facebook / Follow us on Twitter