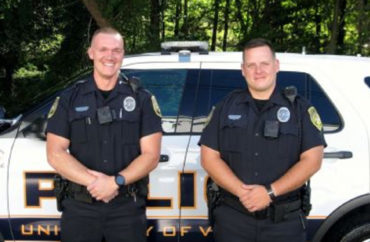 University violated union contract when it replaced officers with unarmed security guards after demands from Black Student Union
The University of Washington must use armed police in the dorm halls instead of unarmed security guards, a labor panel in the state ruled recently.
The Public Employment Relations Commission ruled on July 29 that university officials violated the union contract with law enforcement officers when it began to use security guards in dorm halls in 2020 in response to demands from the Black Student Union.
The demands came in the wake of nationwide protests after the killing of George Floyd at the hands of Minneapolis police.
The Teamsters sued on behalf of its constituents at UW.
Two of the three commissioners wrote:
Patrolling the residence halls was police bargaining unit work. The employer's unilateral decision to transfer the work did not implicate a management prerogative within the scope of its entrepreneurial control. The employer was required to bargain the decision to assign bargaining unit work to non‑bargaining unit employees.
Notably, no police officers lost any hours of work due to the decision – they were just reassigned to other duties.
The university unsuccessfully argued that its desire to create an "inclusive" community overrode contractual considerations.
The majority decision stated:
In response, the employer framed the issue as whether the employer's entrepreneurial interest in providing a campus safety paradigm that ensures a safe, inclusive learning and working environment in its community, including the residence halls, outweighs the union's interest in maintaining the residence hall assignment. The employer asserts that its justification for assigning CSRs to patrol the dorms trumps the union's interests. The employer asserts that the bargaining unit has not suffered a detriment and that any effect on the bargaining unit is de minimis.
The university must "[r]estore the work of patrolling the employer's residence halls in its entirety and exclusively to the police bargaining unit represented by Teamsters Local 117," the panel ruled.
MORE: UMinn parents frustrated with crime, lack of response
IMAGE: University of Virginia Police Department
Like The College Fix on Facebook / Follow us on Twitter