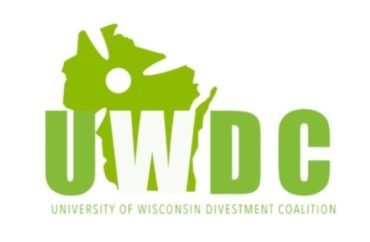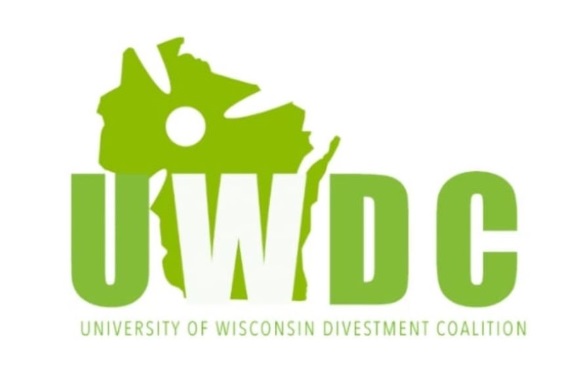 Student governments at University of Wisconsin system campuses are working in unison to pass resolutions calling for the system to divest from fossil fuels.
Using a similarly worded resolution, student governments have thus far passed such measures at UW Oshkosh, UW La Crosse, UW Stevens Point, UW River Falls, UW Stout and UW Madison, according to the UW Fossil Fuel Divestment Coalition.
"Our mission is to unite student organizations throughout the University of Wisconsin System to demand a just divestment from fossil fuels to combat the climate crisis," its website states.
"Our coalition strives to represent student groups, faculty members, alumni, and community members from around the 13 University of Wisconsin campuses."
The group is also pushing a statewide petition that argues the UW system is "morally obligated to divest from fossil fuels." It has about 600 signatures so far.
The coalition also joins in on actions and activists to push their cause.
The resolution being passed among students governments suggests a number of action items the system must take in order to reduce its dependence on fossil fuels, such as divesting from companies such as ExxonMobile and other organizations within the top 200 companies in yearly carbon emissions.
At UW Madison, the system's flagship campus, members of the coalition have published a letter to the editor in the campus's newspaper, the Badger Herald. In it, the coalition describes the issue of climate change as a ticking time bomb.
"Climate change is a scientifically undeniable crisis. Less than a decade remains before its effects will be irreversible. Luckily, A new revolution is emerging — a renewable energy revolution that demands we leave all fossil fuels behind," the letter states.
"The goal of UWDC's divestment campaign is to gain transparency of all $7 billion worth of UW System investments, an end to all fossil fuel investments and responsible reinvestment in clean energy solutions," it states.
When asked by The College Fix about whether or not UW Madison would divest, campus spokesperson Meredith McGlone referred the question to Todd Pritchard, director of media and public relations for the Wisconsin Foundation and Alumni Association.
Pritchard said the Wisconsin Foundation and Alumni Association is the official fundraising and gift-receiving organization for UW Madison and is an independent, private nonprofit that operates separately from UW Madison, the system and its Board of Regents.
The WFAA board establishes and continues to review operating policies, including those governing investments, he said. The endowment fund consists of more than 6,300 individual accounts, each of which was "generously given by a donor," he said.
"Endowed funds are invested in a broad range of assets with the goal to achieve the best expected return for a given risk tolerance and within certain guidelines for broad asset categories, such as public equities or fixed income," he said.
"Donors understand that WFAA will invest their philanthropic gifts with risk and return objectives in mind to support the campus priority of their choosing. … It is also important to note that donors who wish to support education, research and programs aimed at combating climate change have a rich menu of options at UW-Madison across many of our schools and colleges as well as interdisciplinary hubs such as the Nelson Institute for Environmental Studies. Those interested can find more information on current investments in our Annual Report."
Media representatives from UW Oshkosh did not respond to a request for comment from The College Fix.
Earlier this year, demonstrators at the UW Madison staged a "die-in" where students laid on the ground outside Bascom Hall mimicking dead bodies in an effort to show how climate change will eventually kill all life on earth.
The UW system reportedly has a combined endowment of $7 billion between each of its 13 universities. It is unclear how many of those dollars are invested in the fossil fuel industry.
VIDEO: College students think world will end in 12 years
IMAGE: University of Wisconsin Divestment Coalition Facebook page screenshot
Like The College Fix on Facebook / Follow us on Twitter