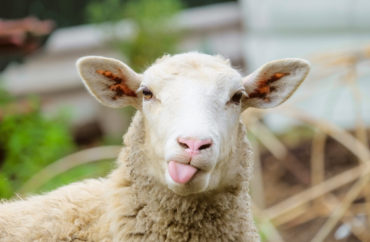 Course examines 'the trouble with normal'
A public university is giving its students an opportunity to learn about "non-human perspectives" of LGBT identities and politics, though the professor teaching the class did not explain how studying such a perspective was even possible.
The Gay, Lesbian, Bisexual, Transgender, Queer Studies Department at Montclair State University offers a 200-level course called "Queer Identities in a Transforming World: The Trouble with Normal." The class is being offered this coming semester.
According to the course description, the class will use an array of "textual and cinematic sources" to "explore issues such as gender performance, the third sex, transgender issues, intersex issues, the political underpinnings and the transgressive nature of 'queer', the history of queer politics (from AIDS activism to the gay marriage issue), schisms within the LGBTQ political movements, queers and disability, issues of race, class and representation within the queer community, and non-human perspectives on queer."
The course is a two-and-a-half hour lecture that meets once a week, according to a listing in the university's scheduling catalogue.
The College Fix reached out to Andrea Dini, the coordinator of Montclair State's GLBTQ Studies Minor, for comment on the course. Dini directed The Fix to the course's professor, Caroline Dadas.
Dadas did not respond to The Fix's queries seeking to learn about the course's teaching of "non-human perspectives on queer."
The course description also says it will have students, "engage in a critical analysis of gender, sexuality, race, class, and ecology, and synthesize methodologies from various disciplines in the humanities to gain a broad intersectional, multicultural and historical understanding of the term queer, and of queer and transgender studies."
The prerequisite to take the course is the completion of GLQS 100: Introduction to Gay, Lesbian, Bisexual, Transgender, Queer Studies. That course "introduces students to current research in the study of same-sex individuals, relationships and communities and the social construction framework for analyzing contemporary gendered identities, sexualities, and the discourses and practices that maintain them."
The school's LGBT course offerings are scant; in addition to the "Trouble with Normal" course and the introductory course, the university offers only two other LGBT-centric classes. One of them, titled "Queer Theory," promises to explore how to "create new ways of thinking, not only about fixed sexual identities such as heterosexual and homosexual, but also about other supposedly essential notions such as sexuality and gender."
According to her official website, one of Caroline Dadas's area of specialty is "queer online rhetorics" and her "primary research agenda involves studying the intersections of civic participation–particularly by queer-identified individuals–and digital environments."
MORE: School offering 'Queer Studies' conference in France
MORE: University offers class with goal of denaturalizing heterosexuality
IMAGE: N-sky / Shutterstock.com
Like The College Fix on Facebook / Follow us on Twitter