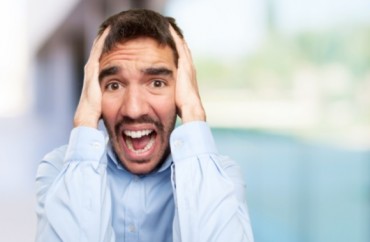 UCSB also announces formation of 'bias response team'
UC Santa Barbara has scheduled a meeting for Saturday afternoon meant to allow students distressed by the newly created "UCSB White Student Union" Facebook page "to talk, get support, or express their feelings."
Upset students who cannot make the Dec. 5 event, called a "support/discussion gathering," are encouraged to access the school's counseling and psychological services, or connect with campus groups such as the Student Commission on Racial Equality and its multicultural center.
That from an email sent to the campus community Friday by Margaret Klawunn, vice chancellor for student affairs, responding to those who've lodged complaints and concerns about the "UCSB White Student Union" Facebook page.
"Although we respect and uphold First Amendment rights and freedom of expression, we are very concerned by any actions that might be perceived to create a hostile climate at our university," Klawunn's email stated. "It is possible to express different points of view and debate issues without being divisive and causing distress and upset in our community."
The meeting was scheduled on the heels of a Dec. 1 Facebook post by the "UCSB White Student Union" that uses humorous satire to mock Black Lives Matter student protestors. The post, making the rounds on the Internet, offered its own list of "demands." Among them, banning Charlie Sheen- and pirate-themed parties and calling for a "Napoleon Bonaparte Resource Center" to combat "oppression against persons of [email protected] descent (PED) on campus."
But many students have reacted negativity to the page and its posts, accusing it of racism and hateful speech.
"We cannot control the actions of those outside of the university, but we can reaffirm our own commitment to civil discourse and reject any efforts that undermine our sense of community and common purpose," Klawunn's email stated.
It also reassured the campus community that "there is no such registered [White Student Union] student organization at UCSB, and no UCSB student or affiliate has acknowledged any connection to such an organization."
"To the extent that such organizers are trying to make light of the serious commitment and dedicated efforts to create a diverse and inclusive campus at UCSB, we denounce their attempt to undermine the culture of inclusivity that we strive to attain," Klawunn stated.
The announcement about the "support/discussion gathering" comes one day after Klawunn sent another email to the campus community informing it of the formation of a "bias response team."
"We are concerned about purposeful attempts to intimidate members of our community that may be part of a backlash, and likely orchestrated by those who are not part of the UC community," Klawunn's email stated.
The bias response team will consist of students, faculty and staff and will be charged with reviewing "incidents," examining "trends," and making recommendations to administrators.
"As important conversations about all of these topics move forward, we need to treat each other with respect and dignity," the email added. "We can all step up as allies to each other by resisting racism, profiling, and scapegoating."
Like The College Fix on Facebook / Follow us on Twitter
IMAGE: Shutterstock