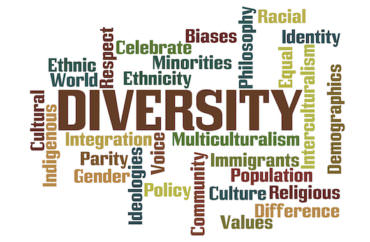 It's existed ad-hoc for years, will now be official part of governing board
The student government of the University of Pittsburgh has moved to establish a permanent "diversity initiative" as part of its governing structure in order to ensure that the school's leadership is "as inclusive as possible."
Last month, Pitt's Student Government Board announced it would transition the board's ad-hoc diversity committee to a standing student government committee as part of an effort to make the board "more diverse."
Student government president Max Kneis told The College Fix via email that the committee will have "various goals including ensuring [the student government's] processes and events are as inclusive as possible, offering training to student organizations, and working closely with [the Office of Diversity and Inclusion] on concerns students bring to us."
The decision to change the ad-hoc diversity committee to a permanent committee was announced by board executive vice president Zuri Kent-Smith at a meeting in November, The Pitt News reported last month.
"We are looking to grow our efforts in the area of [diversity and inclusion]," Kneis told The Fix, "and by creating a committee to focuses on these issues, hope to make this possible."
Kneis said that a diversity committee has "existed in various formats" in the past. The committee will continue in its ad-hoc form in spring 2018 as the student government hopes to increase student participation and membership, Kneis wrote.
"Next year it will launch as a full conditional committee," he told The Fix, "with a chair and members selected through an application process, like we do for the rest of our committees."
Additionally, Pitt's Office of Cross Cultural and Leadership Development and the Office of Diversity and Inclusion will offer administrative support for all the committee's undertakings.
The News reported that "stating each member's preferred gender pronoun before from the very first public meeting would be an example of" the type of diverse environment the student government is hoping to cultivate.
Kneis echoed this sentiment.
"Over the past few years," he told The Fix, the student government "has worked to further [diversity and inclusion] on campus by ensuring all our governing documents use gender neutral and inclusive language."
According to Kneis, the by-laws of the new committee are currently being drafted.
The Fix reached out for comment to Shawn Ahearn, a spokesman for the university's student affairs office. Ahearn responded and asked for the reporter's affiliation with the university. After discovering the reporter was not a student at Pittsburgh, Ahearn did not reply.
MORE: Universities require scholars pledge commitment to diversity
MORE: Iowa State requires applicants agree to 'diversity and inclusion' pledge
IMAGE: Shutterstock
Like The College Fix on Facebook / Follow us on Twitter