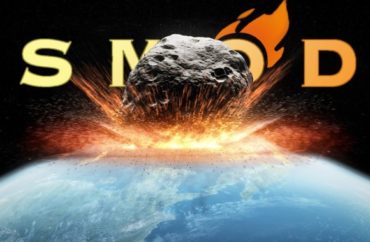 Women favor global death far more strongly than men
He's been in the 2020 Democratic race for president from the start. Now the Sweet Meteor O'Death is finding a receptive audience: New Hampshire Democrats.
The University of Massachusetts-Lowell Center for Public Opinion surveyed Democratic primary voters at the end of January and found nearly two-thirds would rather a meteor hit the earth, "extinguishing all human life," than President Trump win re-election on Nov. 3.
That's a serious poll result.
The meteor strike is more popular with lower income brackets (69 percent under $50,000) than higher income brackets (49 percent $100,000 and up). Less educated Democrats (66 percent) also favor the meteor strike more than more educated Democrats (58 percent).
Women would much rather humanity end (68 percent) than see another Trump term, while a slight majority of men (53 percent) favor mass human extinction. The numbers are similar for older voters (45 and up) versus younger voters (under 45), showing more optimism about a post-Trump White House.
Oddly, self-identified moderate Democrats prefer the end of humanity (69 percent) more than liberals do (59 percent).
The YouGov poll was taken from a sample of 400 people and had a margin of error of 6.4 percentage points.
Winning #SMOD2020 https://t.co/L4kdd5VW3k

— Sweet Meteor O'Death (@smod4real) February 7, 2020
MORE: Professor calls Trump-supporting students Hitler youth, gets tenure
IMAGE: Sweet Meteor O'Death/Twitter
Like The College Fix on Facebook / Follow us on Twitter