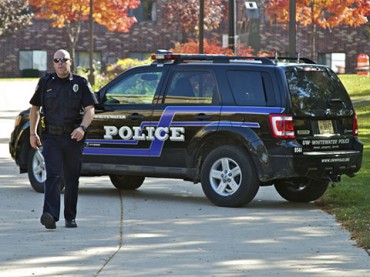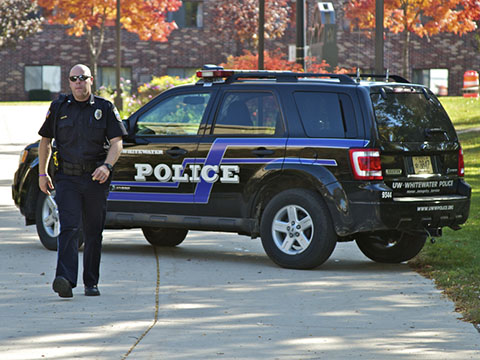 A white campus police officer is on administrative leave after fatally shooting a black man
The president of Saint Louis University recently apologized to "Black and Brown friends and neighbors" for the fatal shooting of a black man by a campus police officer
The investigation into the June 25 shooting by an unidentified police officer has not been concluded.
"A white Department of Public Safety officer shot and killed a Black man near a University building close to our north campus," Fred Pestello wrote on June 25. "While we await the facts of the tragedy, we know that officer-involved shootings inflict vicarious trauma on our communities, particularly among our Black and Brown friends and neighbors," the university president said.
He said that the university community must "work to cultivate change for the betterment of our local communities and our nation" and should "navigate healing from new tragedies."
The family members of Omar Zulueta, the man shot by campus police, "are suffering today and wondering why this happened to their loved one," Pestello said. "Members of the SLU community, especially our Black students, faculty and staff, are hurting, too," he said.
The university president appeared to imply that the shooting was unjustified, in contradiction to his statement that the community was waiting for the facts.
Pestello said:
The enormity of this tragedy cannot be lost on any of us. It is the first time in SLU's history that someone has been killed by a public safety officer. As members of a Jesuit institution, we recognize that all loss of life presents an enormous tragedy, and impacts all of those involved. We must do everything we can to prevent it from happening in the future.
He urged students, faculty and staff to take advantage of counseling resources through SLU if they were coping with the shooting of Zulueta, who did not appear to have any connection to the university.
Armed with two guns 
The shooting occurred around 1 am on Friday, June 25. The city police said "two guns were recovered from the suspect following the shooting," according to KMOV 4.
"Immediately after the shooting, the SLU police officer tended to the wounded suspect," Campus Safety Magazine reported.
"Zulueta and a woman were involved in a 'domestic altercation' when Zulueta shot at a SLU officer, according to a statement SLU Director of Public Safety Darryl Walker sent to students," the St. Louis Post-Dispatch reported.
Zulueta told the officer that his guns were registered, according to what his girlfriend told his mom.
"All I know is that she told me the security guard was flashing his light and was telling my son to put down the guns and my son was like 'My guns are registered,'" Dorothy Slaughter told NBC 5.
MORE: SLU students demand university disarm campus police
IMAGE: UWWResNET/Flickr
Like The College Fix on Facebook / Follow us on Twitter