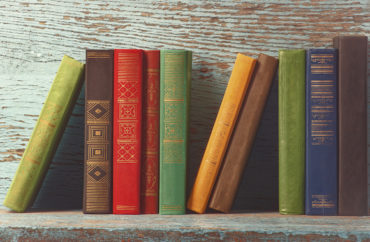 The publisher of an archaeology book decried by some academics as "racist" has committed to continue publishing the book, despite calls for the text to be discontinued.
"The book Repatriation and Erasing the Past continues to be in publication," University Press of Florida Director Romi Gutierrez told The College Fix via email. Guttierez also indicated that despite social media pressure from a number of professors, there have been "no changes to our marketing approach" for the book.
Last year, UPF published "Repatriation and Erasing the Past," a book that examines "laws that mandate the return of human remains from museums and laboratories to ancestral burial grounds," according to its promotional materials.
The book was written by anthropologist Elizabeth Weiss and attorney James Springer, both of whom recently issued a lengthy rejoinder to fellow academics who believe their book is, to quote one professor, "racist garbage and needs to be pulled immediately."
"The calls to condemn and ban Repatriation and Erasing the Past are distressingly familiar to anyone who has followed the progress of cancel culture in the United States," the authors wrote at Minding the Campus.
"Expressions of outrage, assertions of hurt feelings, name-calling, and demands for censorship are offered in place of refutation," the authors wrote. "The specific factual, scientific, legal, and philosophical arguments of our book are ignored."
In large part, the book discusses the Native American Graves Protection and Repatriation Act, a federal law which generally governs how researchers and archaeologists must treat the bones of Native Americans when they are found. Indigenous activists have argued in favor of banning research into ancient remains, even if no connection to an existing tribe can be demonstrated.
"Repatriationists claim a moral and legal right to limit or censor anthropological research and writings, such as our own book, to avoid contradicting or impugning" Native American traditions, the authors write. Instead, they argue for a return to the "philosophy of objective knowledge, which involves the free exchange of information, views, assertions, arguments, and opinions," rather than relying on folklore to guide research practices.
Further, Weiss and Springer's critics have charged them with undervaluing the work of indigenous scientists.
"There are no indigenous scientists and no nonindigenous scientists," Weiss and Springer respond. "There are only scientists, and the validity of their arguments does not depend upon their racial and ethnic background."
Nonetheless, academics have written several letters to UPF asking for the publisher to cease printing the book. One of the letters boasted signatures from over 900 academics across the world. In addition, the British Association of Biological Anthropology and Ostearchaeology has called for the book to be banned.
"The University of Florida Press has always been committed to increasing diversity, equity and inclusion at the press while upholding the values of academic freedom and editorial independence," Gutierrez told The Fix.
"To withdraw the publication, as some have suggested, would run counter to those ideals," she added.
Yet even Gutierrez has shown some misgivings about the book.
"I apologize for the pain this publication has caused," she wrote in a December statement from UPF. "It was not our intent to publish a book that uses arguments and terminology associated with scientific racism."
She added that the publisher strove to implement "greater focus to inclusivity and sensitivity," writing they will "continue and redouble these efforts."
In their column, Weiss and Springer emphasized the necessity of their research.
"These past persons document demographic structure of skeletal populations, diseases, injuries, diet, industrial practices, and other matters in ways that no other source of information can provide," they wrote.
"With recent developments in ancient DNA and bone chemistry, we can trace origins, migrations, and genetic relationships among groups of people that would have been impossible a few decades ago."
MORE: Scholars denounce attempt to ban their archaeology book after being accused of racism against Native Americans
IMAGE: Vipman / Shutterstock
Like The College Fix on Facebook / Follow us on Twitter